Kellogg's uses augmented reality to inspire & educate kids in preparation to go back to school
July 26, 2018
Kellogg's uses augmented reality to inspire & educate kids in preparation to go back to school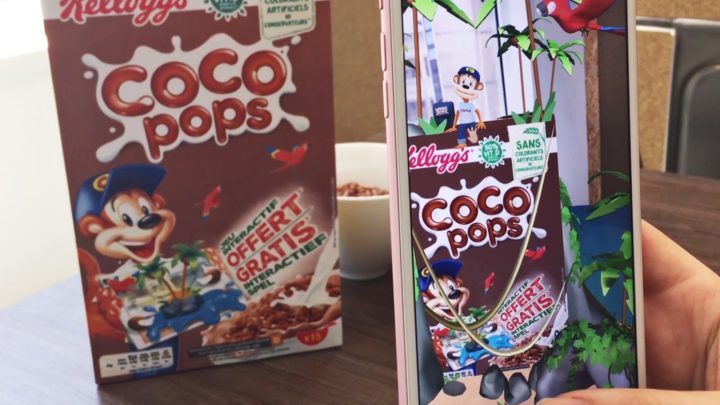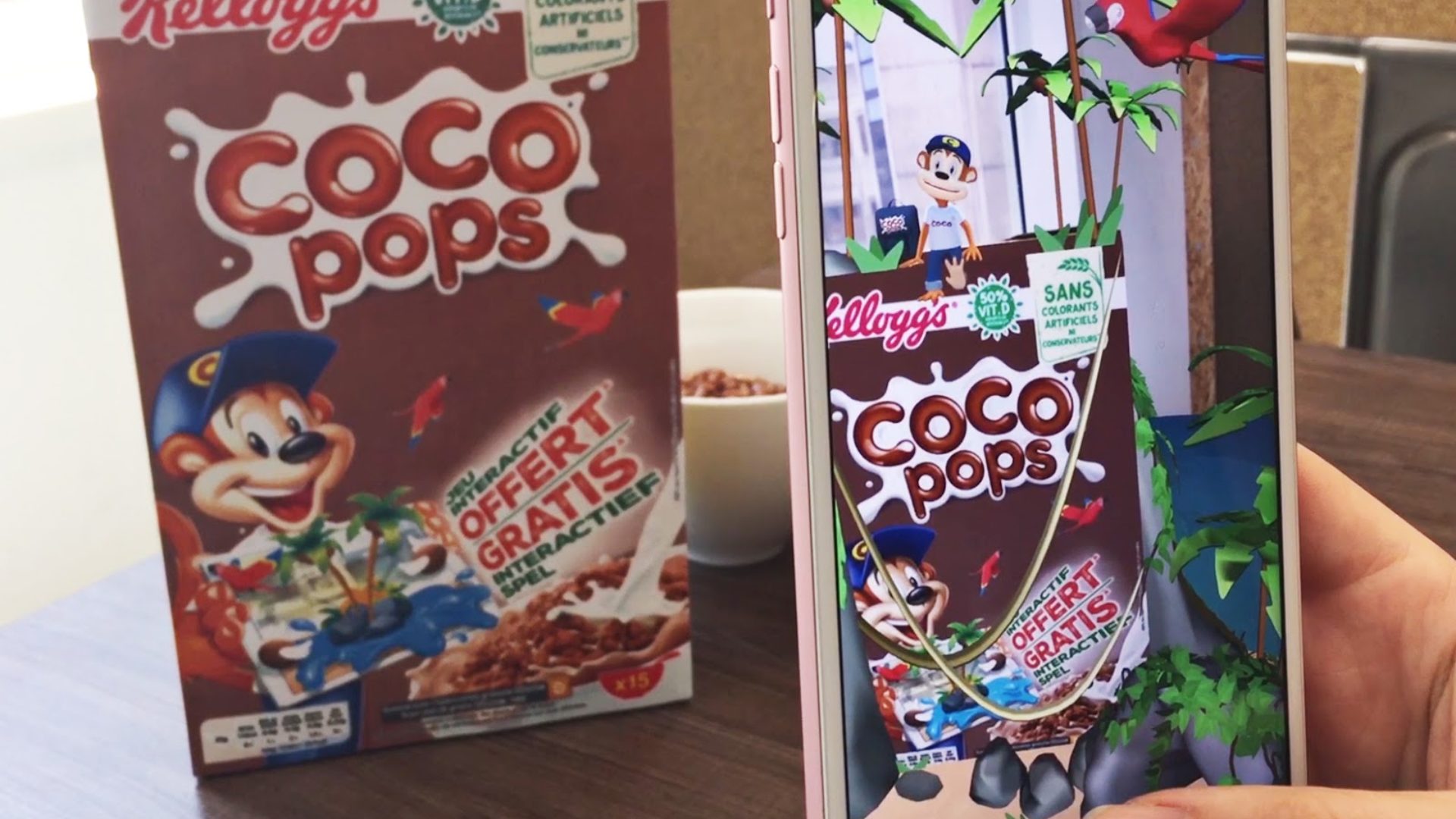 We're excited to launch a pan-European multi-brand augmented reality campaign for Kellogg's debuting on 16 million cereal boxes across seven countries and in several languages.
The experience has been created to help children get ready to go back to school, teaching them essential skills such as hand-eye coordination, rhythm, maths, and facts about the natural world. It brings children into an adventure to help the hero character find his misplaced school supplies through an AR treasure hunt.
To get started, children and parents simply need to download the free Blippar app and scan those special cereal boxes. Throughout the experience, children can collect flying AR coconuts which launch educational games. Once they have successfully completed a game, they receive points which allow them to unlock animal selfie masks to transform into their favourite jungle creature like an elephant or a hippopotamus. During the AR adventure hunt, children learn fun facts about the natural world – once they have found all six school items - they unlock the final classroom quiz, with twenty questions testing children on their new acquired knowledge. By passing this they gain access to the final animal selfie mask, thus completing the experience.
The campaign is initially launching in France, Belgium, the Netherlands, Spain, Portugal, Luxembourg and Italy. The experience will be available in 7 different languages and featured on 16 million Kellogg's cereal boxes, including Coco Pops, Miel Pops, Frosties, Rice Krispies and Honey Loops. There will be subsequent roll out across 17 additional countries across Europe and MEA region.
Luke Zaki, Global Client Director at Blippar, commented: "At Blippar, we believe augmented reality has the potential to transform the way children interact with and learn about their surroundings. We are very excited to be working alongside Kellogg's to show the power of AR as a way to enhance the learning experience and transform the breakfast moment for children across Europe and the MEA region. The experience we have created together is not just entertaining but also a fun way for children to learn new skills."
For more information read coverage in VR Focus.
To discuss how you can drive customer engagement via augmented reality, get in touch.