3 ways augmented reality powerfully enhances print campaigns
March 27, 2018
3 ways augmented reality powerfully enhances print campaigns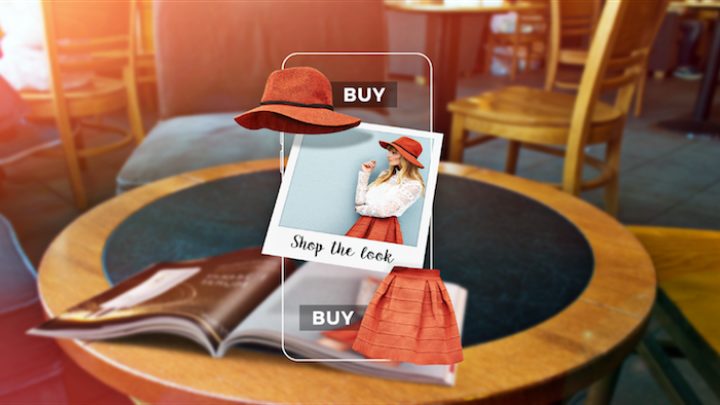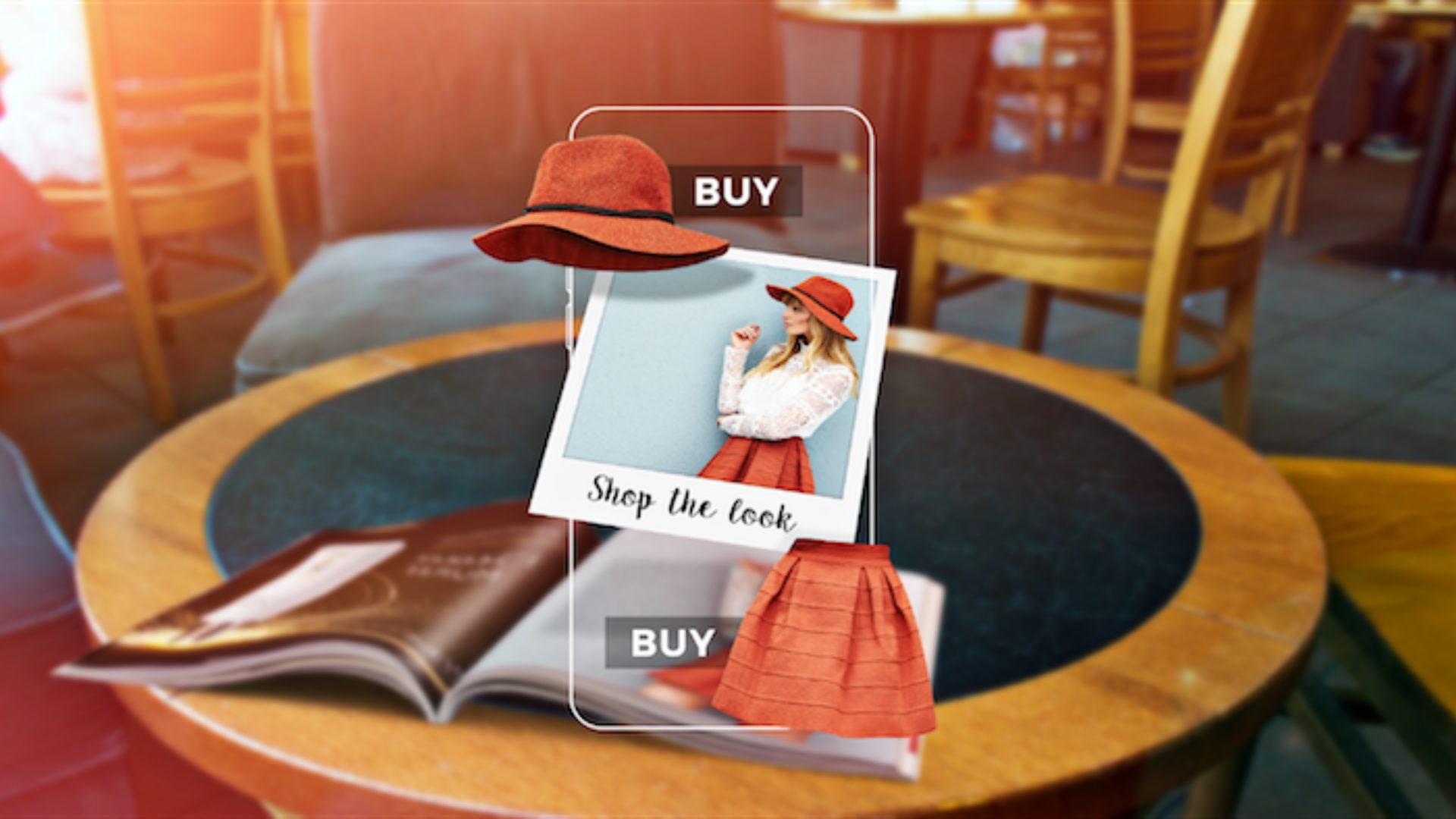 Digital technology has had a huge impact on how we consume and deliver media over the past decade. As a consequence, digital advertising revenues in Europe increased by 35% between 2013-2016, whereas print advertising revenues decreased by 20%.
What does this mean for the future of print? Thankfully, augmented reality (AR) creates opportunities for print publicists and advertisers to adapt by bridging the gap between the digital and the physical.
Read on to discover how AR can create differentiated, immersive and impactful experiences for print.
1: Bring products to life from print
To commit to making a purchase, consumers seek as much information about a product as possible. In-store, consumers can interact with, try-on or explore a product to fulfill this need, but what about when out-of-store? Augmented reality creates interactive and engaging experiences that bring a product to life, straight from a print ad, catalogue or any printed material.
For example, when promoting a new car very little compares to offering consumers the chance to sit in it and take it for a test drive. But Porsche's print campaign let readers sit in the driver's seat of its new car and explore every angle of its interior in 360º, straight from scanning the print ad.
Home interiors company RedePRO also harnessed 360º video to make its catalogue interactive. Readers can scan the pages to virtually explore showrooms and browse different colours and finishes of furniture, carpets and tiles.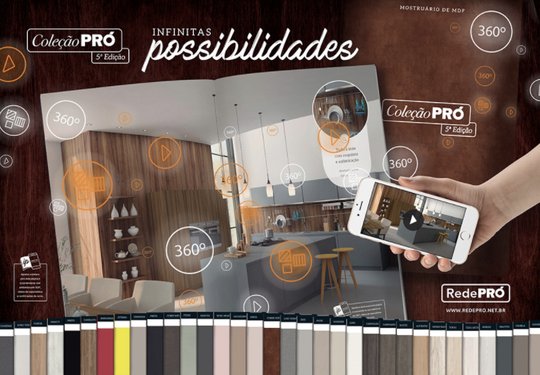 Rolex enhanced its print ads with a virtual try-on experience for its new line of watches. Readers could virtually try-on the new models and scroll to see different styles. This type of AR experience is particularly effective in fashion and beauty where many consumers rely on trying a product on before making a purchase. It could also reduce the chances of a product being returned.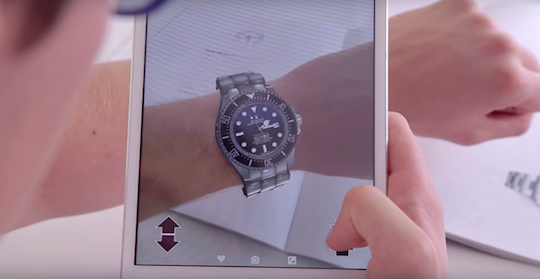 2: Turn print into a sales channel
More and more retailers are moving towards an omnichannel sales strategy. And research suggests that this is a powerful move -- 73% of consumers use multiple channels when shopping. AR can strengthen print as a sales channel by letting consumers scan-to-purchase directly from the page.
Luxury shopping brand Net-a-Porter made its popular PORTER magazine interactive by harnessing one of Blippar's augmented reality SDKs. As well as unlocking exclusive content, readers can scan the pages to identify a fashion item in a photo and then place a purchase for it directly from the page.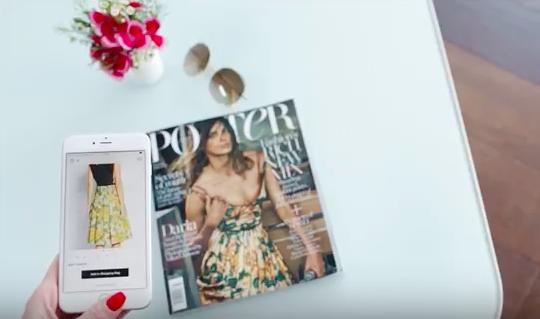 Max Factor turned its print campaign into a powerful source of sales with the use of AR. Consumers could scan the print ads to browse Max Factor's lipstick range, receive recommendations on their perfect shade and watch tutorials. These engaging and informative experiences were accompanied by the option to "Buy Now", enabling consumers to place an order straight from print.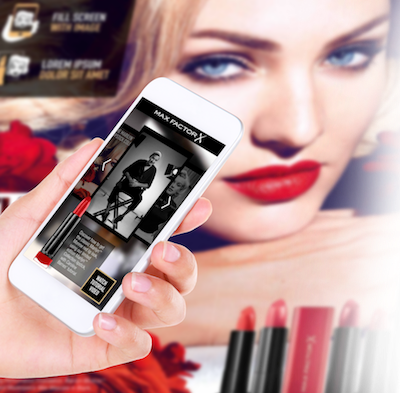 3: Enhance the reader experience with digital content
Augmented reality creates unlimited opportunities to enhance print with a range of unlockable digital content -- be that new content or content you have created before -- including videos, competitions, games, and more. This is a powerful way of boosting the value of magazines, books or any reading material, and creating memorable and unique reader experiences.
For example, famous waxwork museum Madame Tussauds in London enhanced its souvenir guidebooks with a range of entertaining features. Readers could scan the pages to bring characters like Ironman to life, find their closest celebrity match, unlock videos of how the waxworks are made, and more.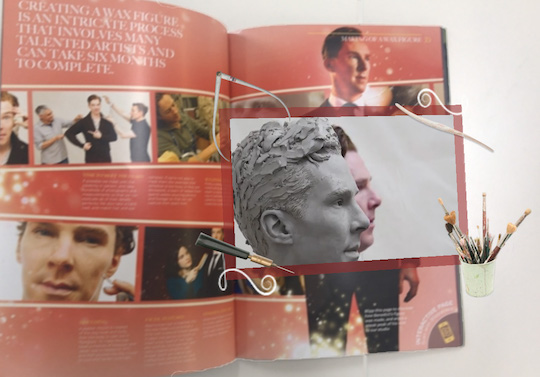 RA Brazil, a member of Blippar's partner network, creates interactive content for publications -- including Brazilian magazine Veja. It makes 20-30 pages of each issue interactive with a range of digital content, including unlockable videos and photo galleries. The experiences are made using Blippar's AR creation tool, Blippbuilder -- a quick and simple way of adding digital content to print yourself.
These are just some of the ways AR can create powerful and unique opportunities to drive brand engagement, purchase intention, sales opportunities and ultimately, enjoyable and memorable experiences -- straight from print.
Find out what we can create for you by getting in touch, see what you can create for augmented reality print, or check out this interview with Blippar CCO to find out more about the future of AR and print.