Magnum partners with Blippar to let people customize their own ice cream using Augmented Reality
January 29, 2018
Magnum partners with Blippar to let people customize their own ice cream using Augmented Reality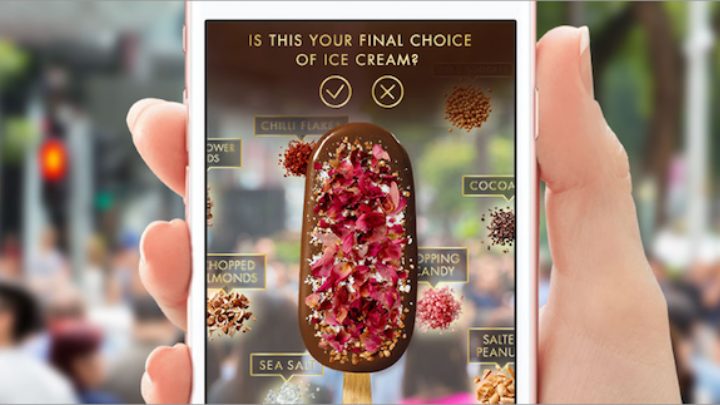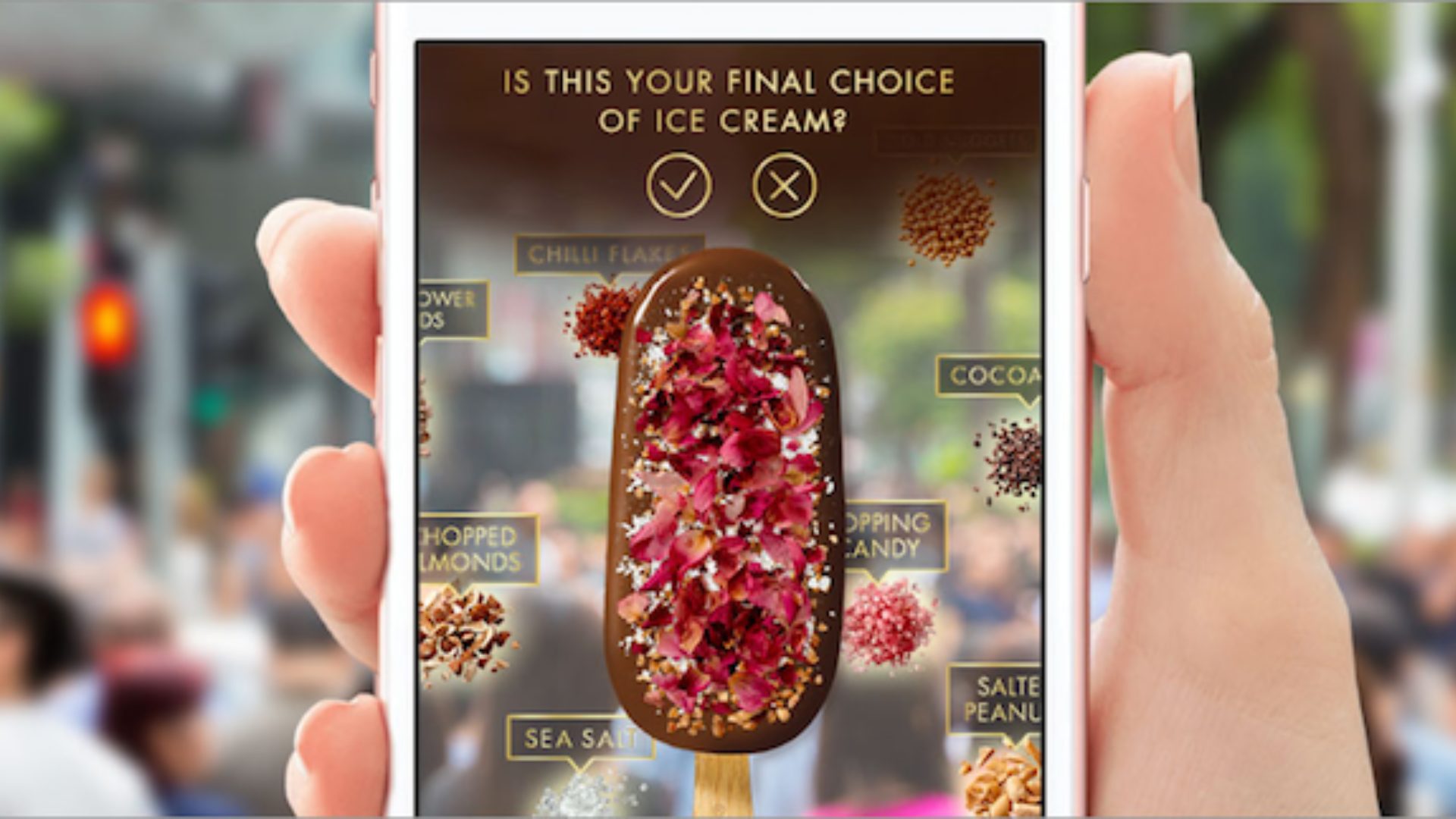 Magnum -- the leading Unilever ice cream brand -- partnered with Blippar to let customers engage with its ice cream like never before. The augmented reality experience immerses users in Magnum's 18 different flavours, which they can select from to personalise their very own Magnum ice cream. These creations can then be redeemed at the Magnum Pleasure Store in Singapore.
Users access the experience through Augmented Reality Digital Placements (ARDPs) -- web-based AR experiences that don't require a separate app or device. The experience uses the smartphone's gyroscope to let users see ice cream coatings, toppings and drizzles in 180º all around them.
The campaign creates powerful opportunities to drive footfall and purchase to Magnum's flagship Pleasure Store. It is also a fun and unique way for Magnum to engage with its consumers by letting their creativity -- and taste buds! -- lead the way.
Banjo Castillo, General Manager at Unilever Singapore, said: "We're incredibly excited to be at the forefront of redefining new user experiences for our Magnum Pleasure Seekers with Blippar's ARDP technology. As the authority on premium chocolate and pleasure, Magnum's partnership with Blippar will help us bring the luxury and decadent indulgence associated with Magnum even closer to our Pleasure Seekers, while creating compelling and shareable experiences for fans and customers alike."
Tricia Yang, Managing Partner at Mindshare, said: "The Magnum campaign is the latest initiative we have partnered with Blippar in enriching the customer experience with its disruptive technology. We're excited about the way it allows the brand to reach and engage the ever-demanding customers in a more personalized experience."
Chris Bell, APAC Commercial Director at Blippar, said: "Augmented Reality is changing the way brands think about marketing and engaging with their customers and our ARDP solution is disrupting the web ad industry by bringing new levels of engagement and conversion. We are very excited to be bringing this new technology to APAC and to have worked with Mindshare and Unilever on this first experience."
You can try the experience for yourself here (view it on mobile for the best experience)! Get in touch to find out what we can create for you.