Bringing augmented reality to rich media banners
May 8, 2017
Bringing augmented reality to rich media banners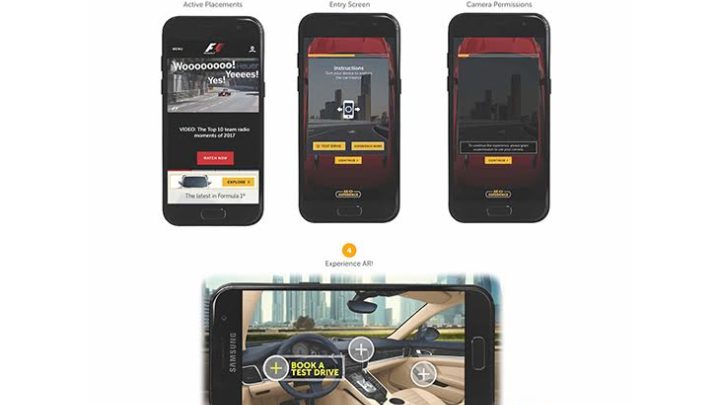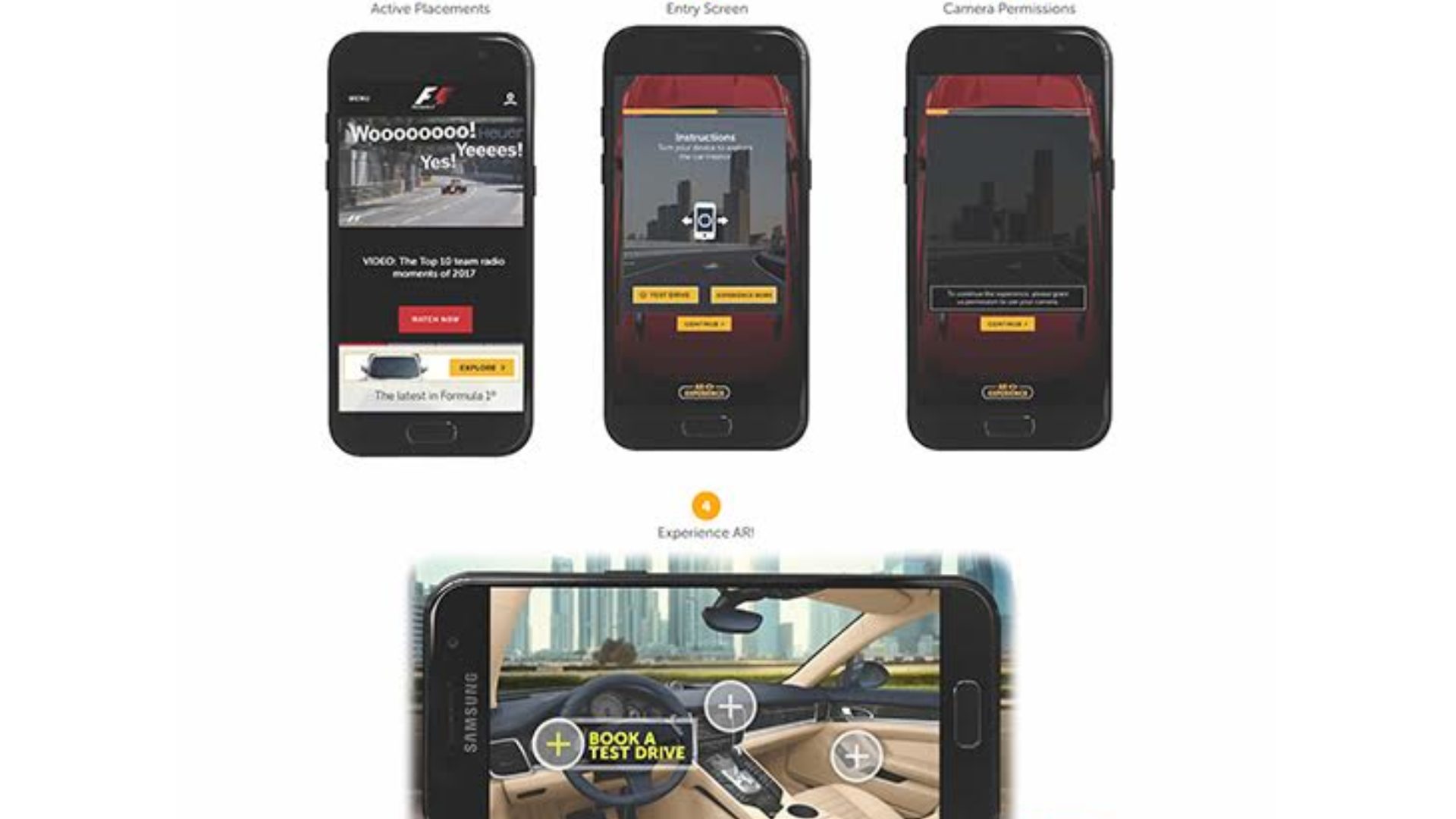 We are excited to introduce a brand new media format -- augmented reality digital placements (ARDPs).
ARDP is the world's first augmented reality digital ad unit. The new technology enables rich media units to leverage a user's smartphone or desktop camera to bring brand experiences to life in AR without the need for a separate app or a special device.
The ad unit delivers content and features designed to drive active engagement and interest in products and is applicable to virtually every industry -- from automotive to retail and consumer-packaged goods.
This powerful new format allows advertisers, brands, agencies or digital publishers to deliver interactive, contextually-relevant AR experiences at scale -- directly from digital banner ads.
Augmented reality experiences are activated when the viewer clicks or taps on a call-to-action digital banner. ARDPs can be launched from any rich media browser inventory on camera-equipped Android devices and on Desktop devices. The ad unit will soon be accessible on iOS.
"It's exciting to see that advancements in augmented reality technology can now yield tangible campaigns for marketers," said Cary Tilds, chief innovation officer at GroupM. "Many of the most engaging AR formats today are limited to individual publishers or platforms, but Blippar's ARDP solution allows us to work in almost any camera-accessible web and mobile environment. That makes the issue of scaling exposure across publishers and audience segments much more simple. With contextual consumer targeting and data on the physical world in real-time, we're enabling our brands to understand more about their consumers' interests and behavior."
"We are thrilled to help brands and agencies take that next step, with the launch of Augmented Reality Digital Placement (ARDP), the industry's first AR digital ad unit", said Ariff Quli, Chief Commercial Officer Americas, at Blippar. "ARDP gives users interactive and contextually-relevant AR consumer experiences directly from digital banner ads. The tech is completely app-agnostic, which means users can experience the content from their smartphones or any web-accessible camera environment."
Here at Blippar, we are always striving to push the boundaries of augmented reality and artificial intelligence. This latest product release is a continuation of our AR journey that started 6 years ago with the launch of the Blippar app. We are proud to be bringing this innovation to the digital ad industry -- allowing brands to quickly scale AR experiences on the web and reaching users earlier along the customer journey. For more in-depth, immersive and recurring augmented reality experiences users will still need the Blippar app.
We will work with agencies and brands to build AR rich media campaigns and plan to integrate ARDPs into our self-service AR platform -- BlippBuilder and Blippbuilder Script in the near future.
Contact us now to create an ARDP.
Read more about this new release on Forbes and The Drum
Click here to read the official press release.
To help explain this brand new ad format, check out our FAQs below:
What is an Augmented Reality Digital Placement (ARDP)?
Blippar has developed a technology that allows rich media units (e.g. a banner ad) to leverage a user's camera without the need for a separate app to be installed on a user's device. Launched from any rich media inventory on camera-equipped mobile and desktop devices, the innovative unit uses a live camera feed to merge the physical and digital worlds.
What is so exciting about this innovation?
The app-agnostic nature of ARDP technology allows agencies and brands across all verticals to take advantage of the power of AR to build rich media experiences at scale and spur deeper consumer engagement straight from phone and desktop cameras.
What type of AR experiences can be created on these ARDP?
Initially the first type of experience are 360 degree views (gyroscope feature) where you can for example look inside a car or a building/house but soon we will be adding:
Face tracking - Face Masks and fun face features
3D graphical rendering
3D Comparison
Photo-share & Stickers
Virtual Try-Ons
What is the user journey?
User sees a banner ad & clicks on it
A message appears with instructions
User needs to allow camera access
User unlocks the augmented reality experience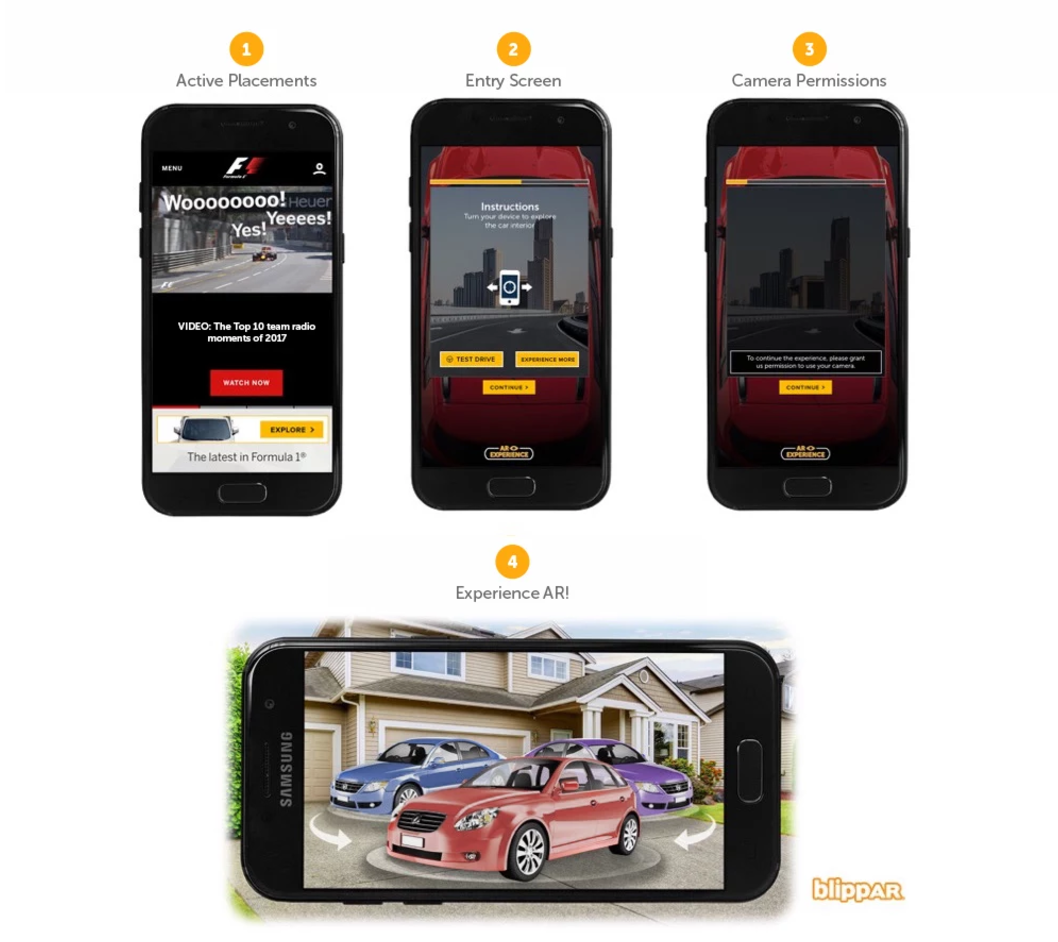 What sort of sizes and inventory does the unit run on?
The unit can run within any size placement on any network or publisher. The unit is compatible with desktop browsers, the many mobile browsers and device combinations, and soon with in-app inventory on Android and iOS. The experience on iOS inventory doesn't leverage the camera because of operating system limitations.
How much does it cost?
Blippar charges CPM range for every impression served, similar to a CPM rich media rates (cost per thousands).
Get in touch to discover how ARDPs can work for your business.