20 questions to our co-founder and CMO, Jess Butcher
November 13, 2013
20 questions to our co-founder and CMO, Jess Butcher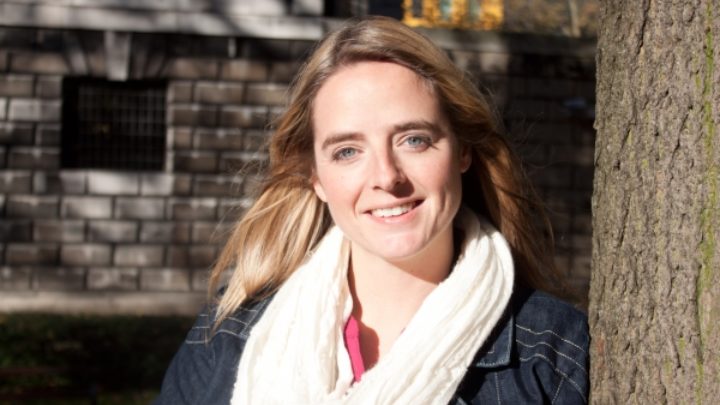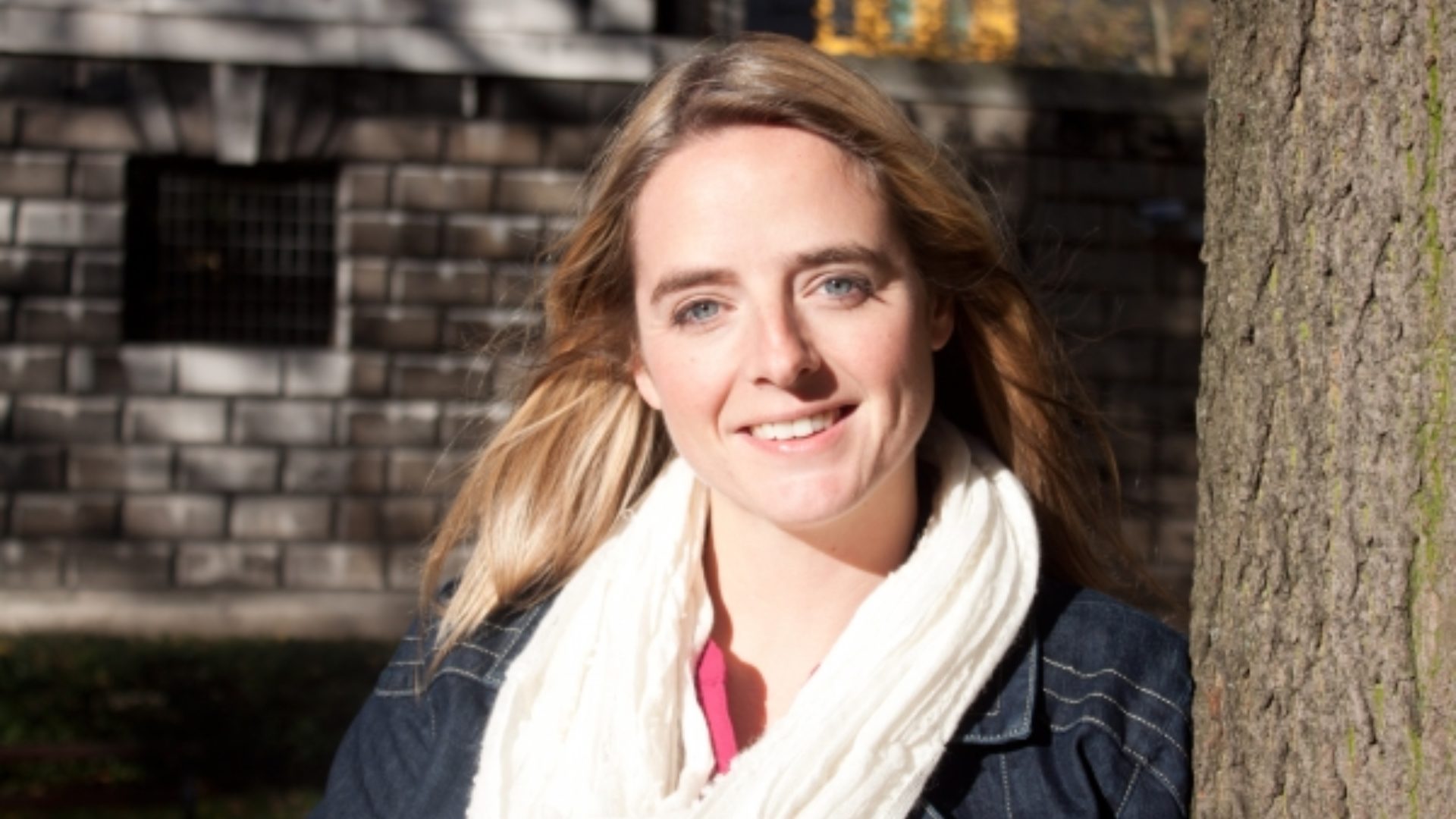 Our Co-founder and CMO, Jess talks babies, Harry Potter and her first job.
1. IF YOU HAD DONE SOMETHING ELSE, WHAT WOULD IT HAVE BEEN?
Journalism or book writing. I love writing and try to indulge it when I can – but there's little time around with the business and a 6-week old baby right now.
2. WHAT ELSE WOULD YOU HAVE NAMED YOUR BUSINESS?
I can't take credit for our business name. My co-founders came up with it whilst working on the early stages of the technology – the 'AR' at the end of 'Blippar' a nod to the augmented reality side of our business. The intention was always for a name from which we could coin a new verb and behaviour (to 'blipp') – so any alternatives would no doubt have been similarly unique, catchy, not currently in the dictionary, and available url-wise…
3. IF YOU COULD BE BASED IN ANOTHER CITY, WHERE WOULD IT BE?
We're based in London but have an office in NYC and are in the process of opening one in San Francisco. Handy, as these are the only two cities (other than London) that I could imagine living and working in. Last year, I spent a week every month in NYC, and really fell in love with the city the more time I spent there. I've only visited SF once on a holiday but I absolutely loved it – such a stunning location and the perfect base for an outdoor-lover like me – to say nothing of the tremendous west-coast access to skills and investment opportunities for a fast growth tech company like Blippar.
4. HOW DID YOU RAISE MONEY AT THE BEGINNING?
We were fortunate in that we were able to start and build the business organically with the founding team working for free in the very early months, until our first paying clients enabled us to find a small office and recruit the early team - thanks to the increasing revenues we were generating. We soon attracted the attention of Qualcomm Ventures and received a small seed round from them, which enabled us to further accelerate.
5. WHAT HAS BEEN YOUR MOST IMPORTANT DECISION?
To stay true to our single platform (the Blippar app) and single verb (to 'blipp') proposition in spite of being offered very lucrative opportunities to build our technology into other applications and white label it for the market. It would have been easy to take the low-hanging, bigger-cash deals in the early days, but we refused to.
6. WHAT HAS BEEN YOUR BIGGEST MISTAKE?
With Blippar, I don't feel like we've made any 'mistakes' as such (yet!). There have been things that haven't worked out but that's only to be expected when you're pioneering in a new field. Learning from wrong moves and the ability to change direction quickly has ultimately made us a better business and me a more experienced leader.
In my professional life, I've been guilty of making poor career moves. I've moved negatively 'away' from a job I wasn't enjoying (allowing recruitment consultants to woo me elsewhere), rather than positively 'to' an ideal opportunity. I wasted three or four years of my 20s in the wrong roles.
7. WHAT IDEA DO YOU WISH YOU HAD COME UP WITH?
Harry Potter. A modern (and more PC) Enid Blyton with magic – it was obviously going to be a hit. Of course, a modicum of writing talent was involved as well, but I can dream…
And the business opportunities around the books are immense.
8. HOW DO YOU COPE WITH STRESS?
I burden my husband with any issues or things weighing on my mind (he's a fantastic sounding board and has been through all the highs and lows of entrepreneurialism with me). I then 'sleep on it' to try to allow my latent brain to make sense of it and to avoid sending snap-response emails at night! Nothing seems quite so stressful the next morning.
9. WHAT WAS YOUR FIRST JOB?
I worked as a cashier at the petrol station at the end of my road every weekend throughout my sixth form. I loved it (in no small part due to the crush I had on a co-worker) and saved every pound I earned to go on an entirely self-funded expedition to the Amazon rainforest when I was 17.
10. WHAT WAS YOUR WORST JOB?
Office temping during my university summers. I never thought the phrase 'bored to tears' could be taken so literally. There were awful, never-ending, clock-watching days - pretending to be busy when everyone in the office had typically already absorbed the absent person's workload. I much preferred temping jobs that involved something physical like shelf stacking to a desk placement pretending to be busy.
11. WHAT WAS YOUR BEST JOB?
My current role. I can honestly say that I've never enjoyed working as much as I do right now. Aside from this role, there was another university summer job I had where I use to host business professionals on corporate hospitality trips to international rugby games – often lunching with the international stars themselves. Free travel, match tickets, hospitality, hobnobbing with the sporting stars, plus payment – fabulous for a rugby-loving student.
12. IF YOU WERE ON THE APPRENTICE, WHAT WOULD YOUR TEAM NAME BE?
I'd push for something totally non-Apprentice-like or aspirational like 'Simon' or 'Barbara', just because it would amuse me.
13. WHICH COMPANY WOULD YOU INVEST IN RIGHT NOW?
Blippar aside, I'd invest in mobile payment solutions – although the jury's a little out on who exactly. But I think it's the next new mobile behaviour to take off – encompassing mobile wallets, touch payments and peer-to-peer payments.
14. APART FROM PROPERTY, WHAT IS THE MOST EXPENSIVE THING YOU'VE BOUGHT?
I'm a bargain queen – lover of charity shops and car boot sales - so I'm not particularly extravagant. I have a weakness for boots and jackets but quantity, over quality (I bore of my wardrobe quickly).
I prefer to spend my money on 'memories' so holidays and travel are my biggest extravagance. Our honeymoon was probably up there as my 'most expensive' extravagance – a week in paradise on the Kenyan coast followed by a week in the Rwandan hills trekking with gorillas.
15. SUITS OR JEANS?
Jeans or jeggings in boots are my office uniform.
16. FLEXIBLE WORKING OR OFFICE HOURS?
Flexible, definitely. I commute from Hertfordshire and doing so at a time that gets me a seat each way adds an hour to my working day, plus now that I'm a new mother, I suspect flexible working will be even more imperative! We treat our staff like adults when it comes to their time management. No one watches the hours they keep assuming they display commitment and passion.
17. WHAT IS THE BEST THING ABOUT YOUR OFFICE?
The people. We have a very eclectic, international team with diverse personalities - all hugely passionate and committed.
We also have a really cool board room table made out of repurposed wooden pallets – and an enormous mirrored-door fridge which is very slimming to look in (dangerous when reaching inside for the cake).
18. WHAT APP CAN'T YOU LIVE WITHOUT?
Skype and Whatsapp – for keeping in international contact with work and personal contacts (and sharing baby photos).
19. WHO IS YOUR BUSINESS IDOL?
I have huge admiration for Richard Reed of Innocent – who I was fortunate enough to work with on a recent project. He was the marketing and branding brains behind Innocent smoothies, growing it into a massive business, exiting to Coke – and now using his influence and experience on a combination of not-for-profit and start-up/ advisory efforts. Plus he's a really nice guy.
20. IF YOU WERE PRIME MINISTER FOR THE DAY, WHAT WOULD YOU CHANGE?
I would put touch-typing on the national curriculum at a youngage (I'd estimate it would likely the country's efficiency by more than 5%) and I would bring back grammar schools.
I would also do whatever I could in that one day to try and encourage more 'normal' people with real experience – business professionals, teachers, doctors and nurses etc - into politics, as opposed to the career politicos Westminster is now full of.
*View original article in 'Management Today' on October 25th 2013