Launching Indoor Visual Positioning for enhanced location based augmented reality
August 9, 2018
Launching Indoor Visual Positioning for enhanced location based augmented reality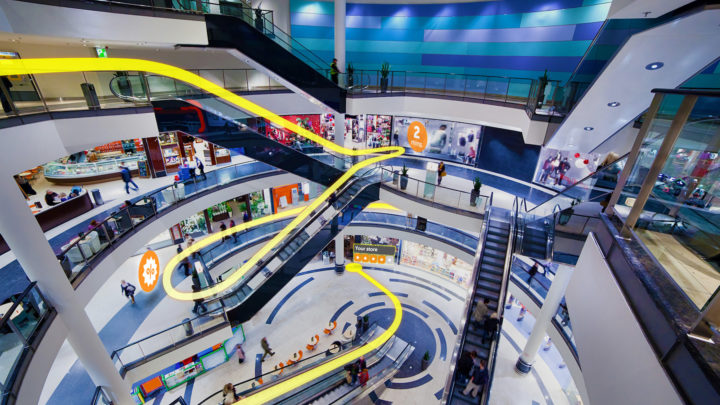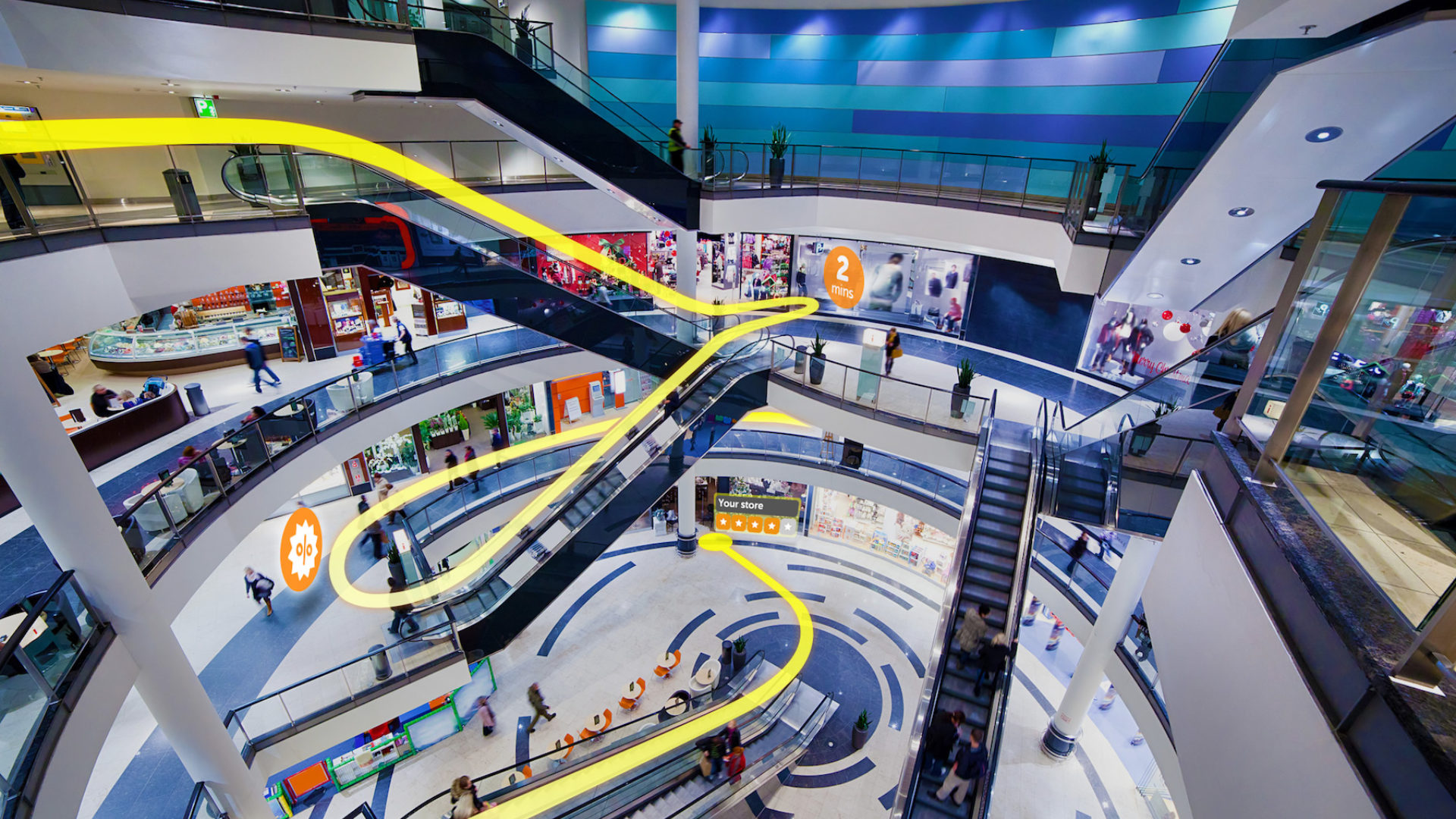 Today, we are proud to announce another breakthrough in location based augmented reality -- Indoor Visual Positioning, using computer vision technology. This brand new technology transforms any indoor environment or space into an immersive AR experience. It works by pinpointing a user's precise location via computer vision and serving up relevant augmented reality content based on that location.
This latest product builds upon our expertise in using computer vision for location-based AR. In Summer 2017, we launched Urban Visual Positioning and showcased its use within the AR City app, which provides a glimpse of AR navigation and maps. Now, we are extending this technology to indoor environments, disrupting the way we navigate indoor spaces and transforming industries from tourism to entertainment.
One of the system's core applications is indoor wayfinding. The technology enables users to navigate indoor environments by providing directions and information directly through their camera in augmented reality. This has the potential to be applied to large complexes, such as airports, shopping malls, stadiums and supermarkets in a cost-effective manner.
Augmented reality experiences can also be attached to specific physical locations and presented to any users whenever they visit that location. For example, augmented reality menus can be displayed in front of restaurants in a shopping mall. The menu, along with other AR objects, textures or animations will then appear consistently at the precise physical location of the restaurant, and can be updated in real-time.
The combination of these systems is first of its kind and can revolutionize a host of industries, including:
Shopping and retail: Retailers can use this technology to point customers to particular parts of a store, for instance, or to highlight specific product offerings in a particular aisle. They can also add live promotional AR content on specific locations, such as overlaying reviews on the entrance to a restaurant.

Entertainment and gamification: the technology can be used to make AR treasure hunts and games more engaging, as items can be placed in exact locations to enhance users' experience and enjoyment within their surroundings.

Tourism: it can power AR tours of tourist attractions with a virtual guide, or enhance AR entertainment for large concert spaces and sport stadiums.

Design: it lets designers experiment efficiently with many restyling options as they can add AR furniture, art and wallpapers and quickly see the results in their actual indoor space.
We are the first to provide an easy and practical end-to-end solution. We take care of everything from modelling the physical space to publishing the location-based AR content. Importantly, our indoor visual positioning system does not need access to visual maps of your environment (e.g. via SLAM) -- which require additional expensive technology, are time-consuming to generate, and require frequent updating. Instead, it can be set up quickly from floorplans or architectural CAD models, which are readily available for most indoor environments.
Powering the technology is advanced computer vision, which is essential to support accurate location-based augmented reality enabling smartphone or wearable cameras to recognise the surroundings of a user. It combines our pose estimation engine, for determining the location of the user in the environment and which way they are facing, with Visual Inertial Odometry, for tracking their local movement. The overall system is designed to be non-invasive - it only requires the presence of a few distinctive visual elements, such as posters, paintings or aisle signs, which are typically already present in indoor environments. Hence, it does not need QR codes or expensive localisation equipment like beacons1. It operates in offline mode, not requiring mobile data or even a WIFI connection2.
Ambarish Mitra, co-founder and CEO of Blippar, commented: "Since launching AR City, which is in part powered by our urban visual positioning system, we received a lot of interest in applying this technology indoors. I am very proud of what the team has achieved with our indoor visual positioning system. It is another step towards realising the transformational potential of augmented reality and computer vision and showcases more useful ways these technologies will improve our day-to-day lives."
This technology is currently in trial phase and will be launching with a major UK retailer and other real estate in early 2019.
For more information please read our official press release here and coverage at TechCrunch.
If you're interested in exploring how Indoor Visual Positioning or Indoor AR Navigation can benefit your business, please get in touch.
1This does not mean that beacons cannot be used within this system, they can naturally integrate in the localisation engine if needed.
2After the initial download of the app and compatibility with the complexity of the experience.