How web AR drove footfall & sales to Magnum's retail store
August 7, 2018
How web AR drove footfall & sales to Magnum's retail store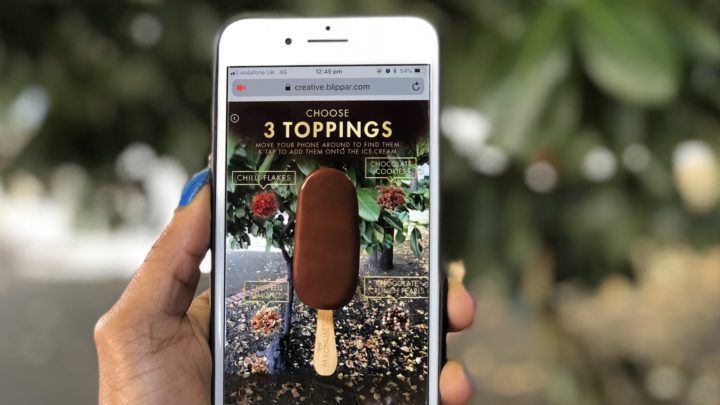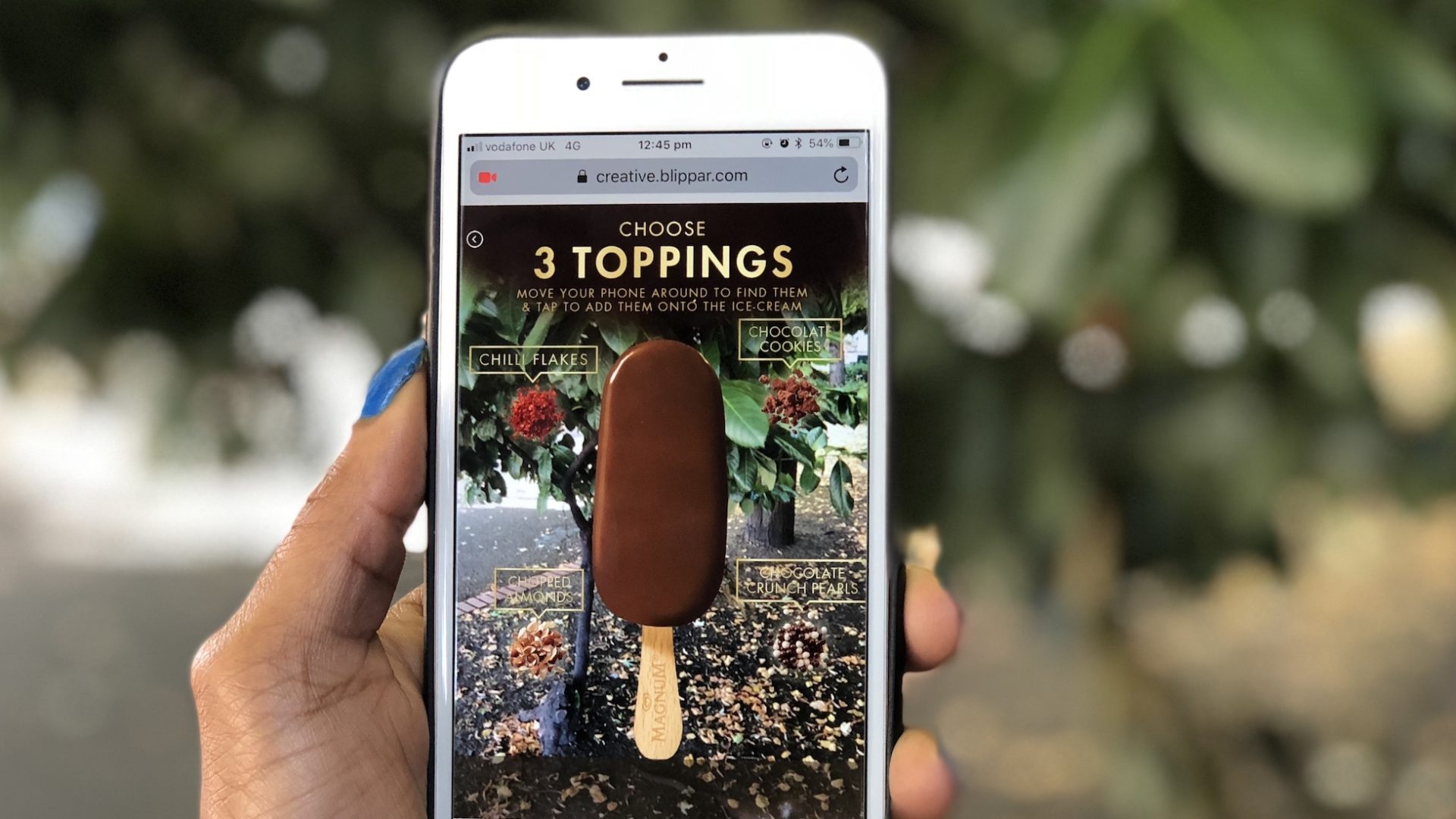 Magnum Singapore, a leading Unilever ice cream brand, was looking to further engage with consumers and drive footfall to its flagship store in Singapore, the Magnum Pleasure Store. It wanted to generate greater awareness of the store and drive purchase intent for its 'Make My Magnum' experience through the creation of a compelling and shareable digital campaign.
To deliver on these objectives, Magnum Singapore partnered with Mindshare and Blippar to harness the power of augmented reality in a mobile campaign.
Read on to find out more about our award-winning AR campaign!
An interactive, personalised AR experience
The augmented reality campaign engaged consumers in a digitally-led user journey for Magnum's signature in-store Make My Magnum experience. The AR experience leveraged the smartphone's gyroscope to immerse users in 180º. Users could move their phones up, down and side-to-side to reveal and select from Magnum's different coatings, drizzles and toppings in AR. Once users had designed their Magnum, they could save a discount coupon to their smartphones and get directions to the store to redeem it.
The AR experience gave consumers the power to create their own personalised Magnum. Not only was this an effective way of engaging consumers with Magnum's products, it motivated them to visit the store and make a purchase to see their design come to life.
Pairing this experience with AR made it all the more novel and interactive -- consumers weren't just viewing or learning about the ice creams from a website, they were able to see and select the different toppings in their own environments. Making the user more engaged and more likely to complete the experience, ultimately increasing the likeliness of them making a purchase.
App-less web AR, driving reach and engagement
The augmented reality experience was published to the web using Blippar's web AR solution, ARDP -- the industry's first ever AR digital ad unit. Users could tap on Magnum Singapore's mobile ads to launch the augmented reality without having to download an app. This seamless and uninterrupted user experience was key to driving strong engagement, particularly with consumers who saw the ad whilst out-and-about. Web AR was a powerful strategic choice that helped increase reach, attract new brand lovers, and create significant awareness for the Magnum Pleasure Store and the indulgent Make My Magnum experience.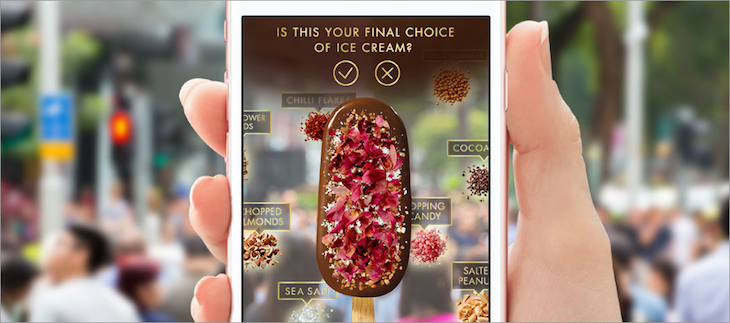 Exceptional results, dwarfing industry standards
The mobile augmented reality campaign produced excellent results for Magnum Singapore, dwarfing those typically produced by rich media ads. It achieved a 48.5% engagement rate, 34x higher than the industry average*, and 123 seconds average dwell time -- 4.5x higher than the industry average*. 77% of all users saved the coupon to their phones, and 21% of users looked for directions to the Magnum Pleasure Store, indicating strong purchase intent.
Follow the link for more augmented reality examples, find out more about our web AR solution, or get in touch to find out how AR can work for you.
*Source: Google Rich Media Benchmark, based on average results for expandable rich media in Singapore.