6 great AR & VR use cases from TechXLR8
June 15, 2018
6 great AR & VR use cases from TechXLR8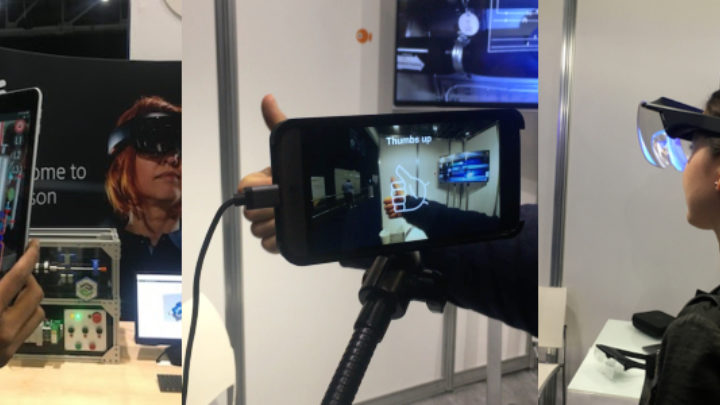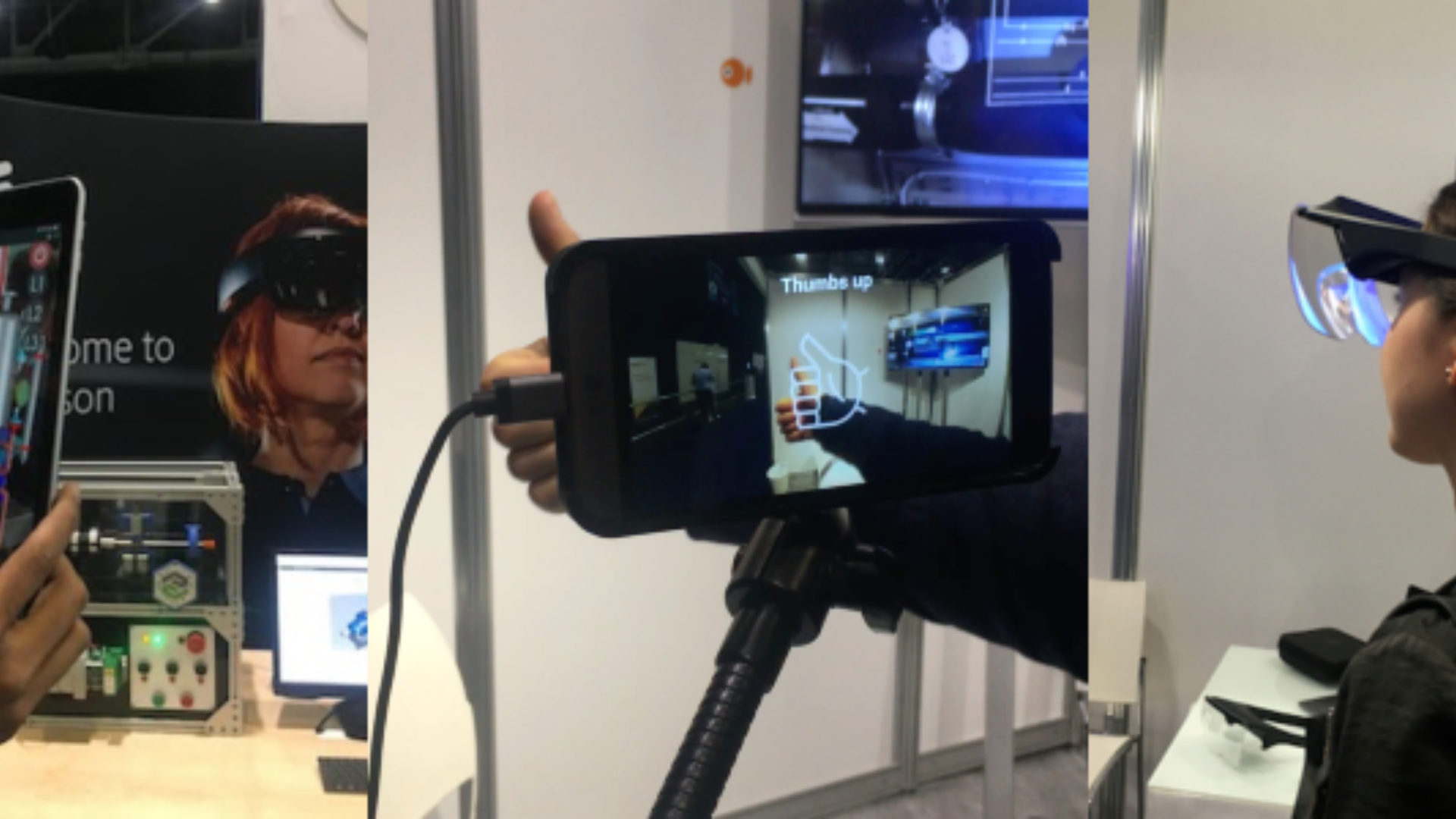 This week, London was buzzing with events as part of London Tech Week. One that really caught my eye was AR & VR World at TechXLR8, which brought the industry together to focus on uniting the entire ecosystem.
The show covered everything from 5G, cloud computing to the internet of things. But of course we were most excited to explore the augmented reality hall. It was great to see so many companies showcasing an array of impressive AR and immersive tech demos. Below I explore six of my favourites.
1. AR-enabled remote guidance tool by XMreality
This app based solution allows for real time assistance when repairing machinery. A remote technician can overlay instructions onto the user's hand via augmented reality, showing the user exactly what movements to make to fix the machine.
2. AR headset powered by a smartphone by Mira
Mira has designed a minimalist AR headset which eliminates the need to manage and secure new technology as it uses a tool most of us all already have – a smartphone. I simply snapped the phone into the headset and I could see the content right away. This will help to increase AR accessibility although it is a little heavy for me personally!
3. Machine visualisation and control using AR by Ericsson
Ericsson showcased how augmented reality can be used in manufacturing. A machine can be scanned via an app to reveal a 3D visualisation. The machine could then be operated virtually, all from the app. The AR experience also gave a real time assessment of the impact of my actions in terms of output and energy usage. I joked you could operate a factory from home, to which the Ericsson rep said it was highly inadvisable - maybe one day!
4. Gesture interaction for AR/VR and mobile devices by Crunchfish
This is arguably the most straight forward demo I saw but is useful for those in the AR/VR space. Crunchfish's API integrates into mobile AR and VR headsets to allow touchless and gesture based interaction with the content. This is a great complement to physical buttons, voice and touch control. It would give AR more of a Mixed Reality feel. The user can use hand gestures to affect what AR content is revealed to them. It would be a brilliant addition to AR games, product visualisations and more!
5. Four sets of smart glasses by EPSON
Epson has created four different smart glasses for different environments. One for personal use, one for commercial use and two for industrial environments. The personal use demo involved flying a drone whilst wearing the MOVERIO BT-300 smart glasses to see what the drone is recording and its controls and statistics. All while maintaining it in line-of-sight.
The commercial demo showed a physical toy castle and toy dragon being enhanced in AR when viewed through the MOVERIO BT-350 smart glasses. The graphics were a little glitchy and there were some issues with tracking but it showed how it could be used to bring objects to life in, for example, a museum.
The industrial demo showed augmented reality projected onto smart glasses to visualise the soldering of motherboards which enhances accuracy. I was impressed to see that it's not only software adapting to the hardware but also vice versa, as Epson works closely with partners who develop software and customise and adapt their offering accordingly.
6. Towards zero physical prototyping with VR by Optis
Mounting the seats in a car is very complex and model-specific so mistakes can easily damage expensive materials. This VR experience was created to train assembly colleagues without compromising the car. The difference here is the VR is based on a highly realistic 3D model of the car combined with real-time physics.
So there you have it, our six favourite AR & VR demos from TechXLR8 of London Tech Week. To meet us at an event near you, check out our events round up now.
Or to try creating your own augmented reality sign up for our AR Creator now. It's a simple drag and drop tool so no coding skills required.