How augmented reality in the workplace can enhance training
April 20, 2018
How augmented reality in the workplace can enhance training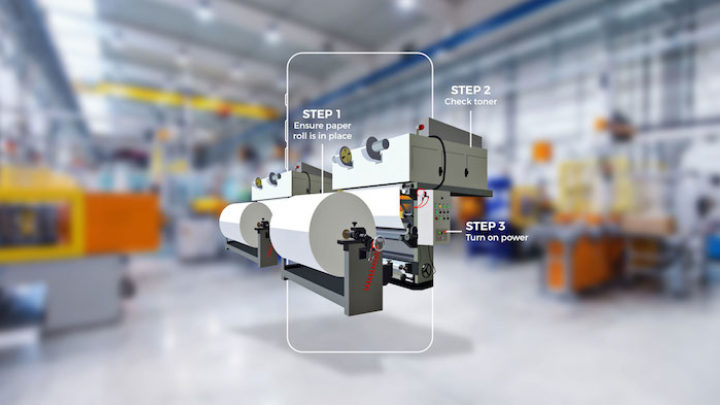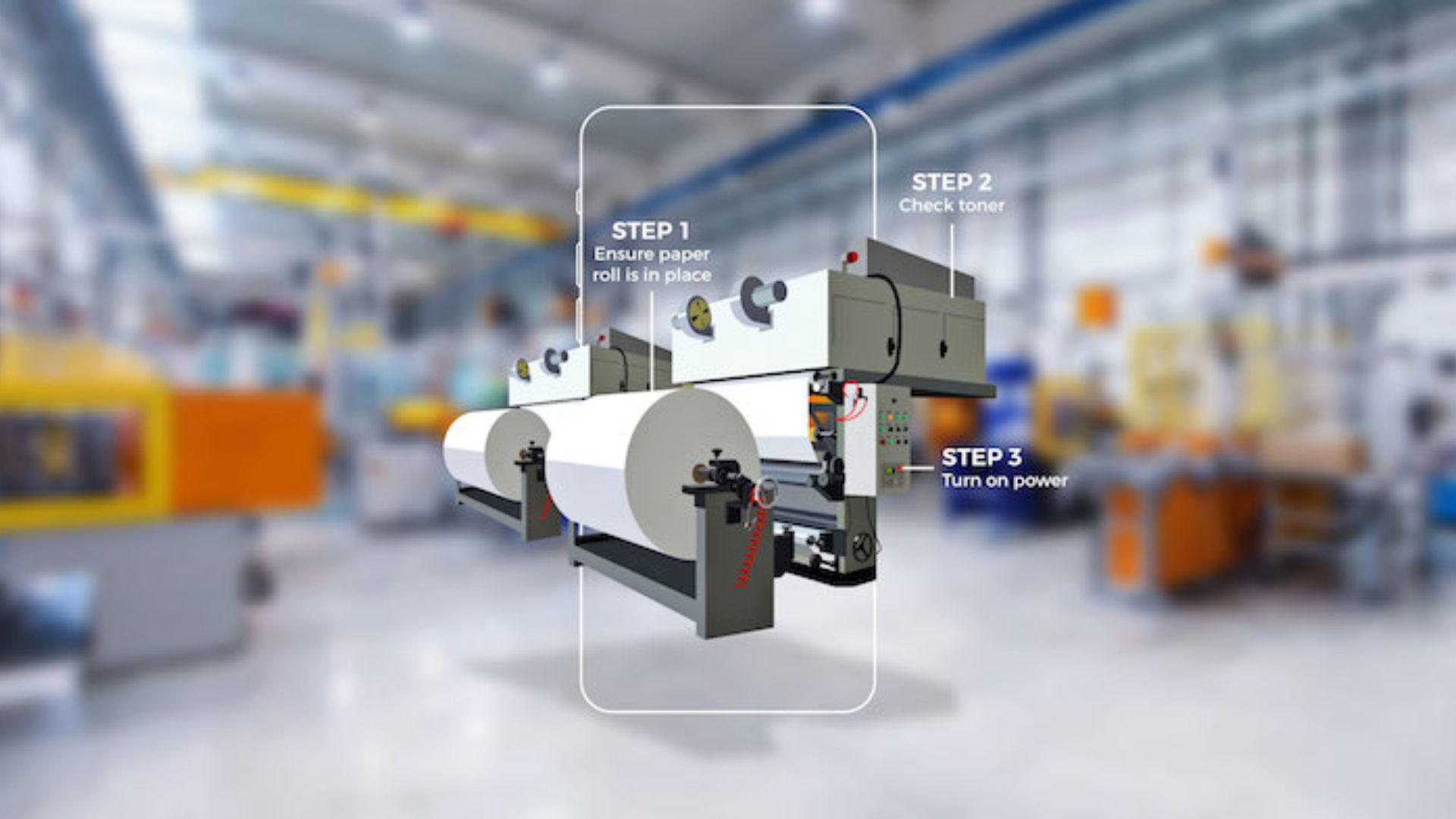 65% of jobs of the future have not yet been created -- this statistic has been causing a headache for learners, educators, and employers worldwide (source: BBC). And more than 50% of the workforce is expected to be working remotely by 2020 (source: Forbes). The on-demand gig economy is pushing for diverse skill-sets that are difficult to attain by doing just one job for your entire career, but traditional methods of static desktop based training have proved to be ineffective for gaining these skills. It is difficult to predict the future but it is becoming increasingly evident that we are moving towards in-moment, visual learning using augmented reality and virtual reality tools. An employee can just aim their phone's camera at a company's products to get immediate training specific to the nature of the job performed by that employee. This can happen today, without the need for any wearables -- a smartphone is all you need.
At Blippar, we are helping businesses across a range of sectors do just that -- train their employees and partners more effectively using augmented reality. The highly visual and interactive format is proven to be more effective than traditional text and video approaches. Employees can scan a company's products and receive direct training in a highly immersive experience. For example, being able to see an engine in 3D, right in front of you, is far more engaging and brings the subject matter to life more than a flat image. And the impact of AR in training is proving hugely successful -- a study conducted by Blippar found those who studied using AR performed 150% better than those using paper-based training materials.
Read more to discover different ways augmented reality in the workplace can improve learning experiences and reduce reliance on staff trainers.
Machine installation & repairs
Reading instructions can hinder the efficiency of machine installation and repairs. The technicians need to understand the steps and imagine the tools to be able to put things together. AR can overlay virtual tutorials onto equipment to provide technicians with quick and visual demonstrations.
CISCO wanted to reduce customer support cases and increase the efficiency of installing its devices. It built an AR experience using Blippar's AR creator, Blippbuilder, to let technicians launch virtual demonstrations straight from the devices. Technicians could see for example how to install different machine parts in an AR overlay on top of the physical device. The experience removed the need to read manuals, which CISCO found increased installation efficiency by 30% and first time accuracy by 90%.
Health & Safety training
Safety training is top priority for many industries. In particular, manufacturing sites are riddled with potential hazards -- new starters often go through rigorous training to avoid injury and also, in some cases, death. As manufacturing sites are ever evolving, employers need to continuously upskill and retrain employees to ensure their safety.
Using AR, employers can provide easily accessible, on-demand health and safety information anywhere in the workplace. For example, through Blippar's collaboration with HSSMI, a manufacturing innovation institute, employees can scan their company's logo at any location to receive virtual safety training in their chosen language. AR is language and device agnostic, adapting to a user's needs to impart personalised training.
"HSSMI is working with Blippar along with several other partners on a collaborative project to deliver a cost-effective and scalable offline and online training tool. Specifically, Blippar is adding value to the project by developing health and safety and machine maintenance applications to increase productivity, quality and reduce injuries in the manufacturing industry." - Ruwan Sampath Karunarathne, Technical Lead, Virtual Engineering at HSSMI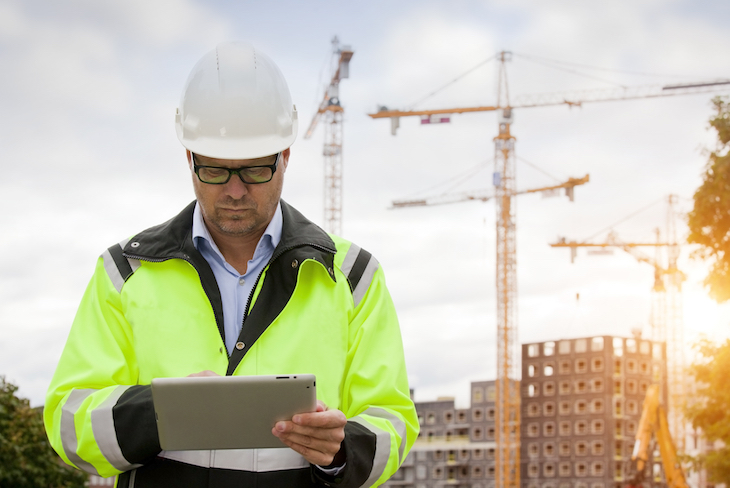 Medical training
The medical sector is complex and ever changing. A wide range of challenges, from new treatments to policy changes, mean that ongoing workplace training is essential. Augmented reality creates opportunities across the sector -- for instance, it can provide on-demand demonstrations for nurses to learn how to administer new drugs.
For example, Blippar is working with a large pharmaceutical company to help train nurses and doctors on new facial treatments. Thanks to Augmented Reality technology they can see how the different treatments progress for a typical patient. This highly visual format immerses trainees to give them a deeper understanding and quicker grasp of new treatments.
Sales training
A survey by the Association for Talent Development found that traditional sales training is proving less effective -- in some instances it demands too much of a trainee's time, or is passive rather than interactive. AR creates highly engaging training materials which can be accessed on-the-go, and easily updated to keep up with industry or company changes. It can also provide salespeople with immersive product showcases to strengthen their pitches to clients.
Informa Training partnered with Blippar to create an AR tool for its sales agents. The tool enables agents to effectively present the advantages of products using augmented reality.
"Blippar is a great tool to enhance learning in both home study and workshop scenarios in the life sciences/healthcare training industry. It gives learners a hands on approach to working with complex concepts and case studies in new ways." - Peter Flyn, Creative Director, Informa Training Partners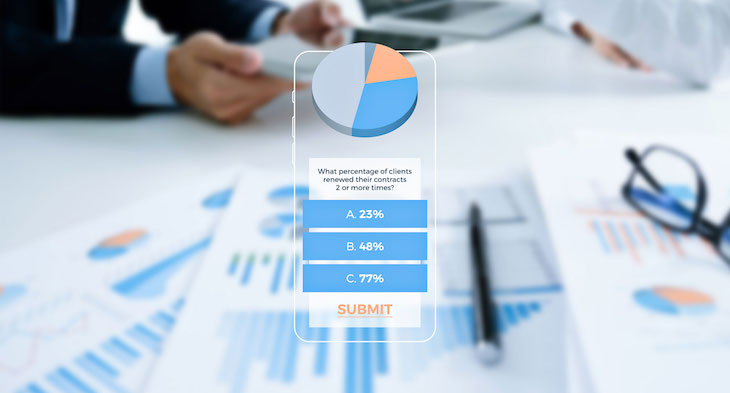 These are just some of the ways AR creates engaging and effective training tools. Get in touch to find out how augmented reality training can benefit your workplace.