Reinventing digital ads: AR increases engagement by 30%
April 9, 2018
Reinventing digital ads: AR increases engagement by 30%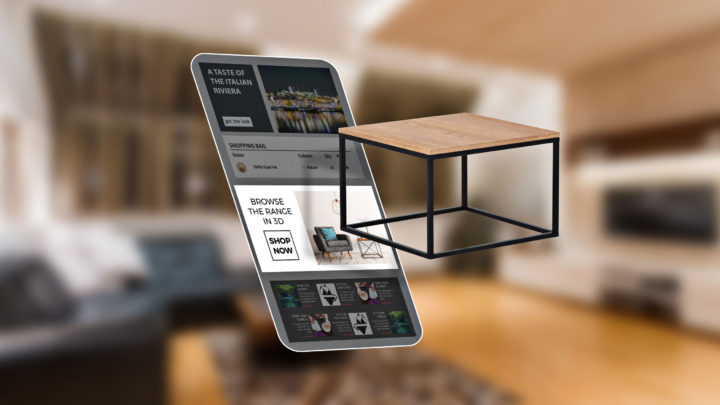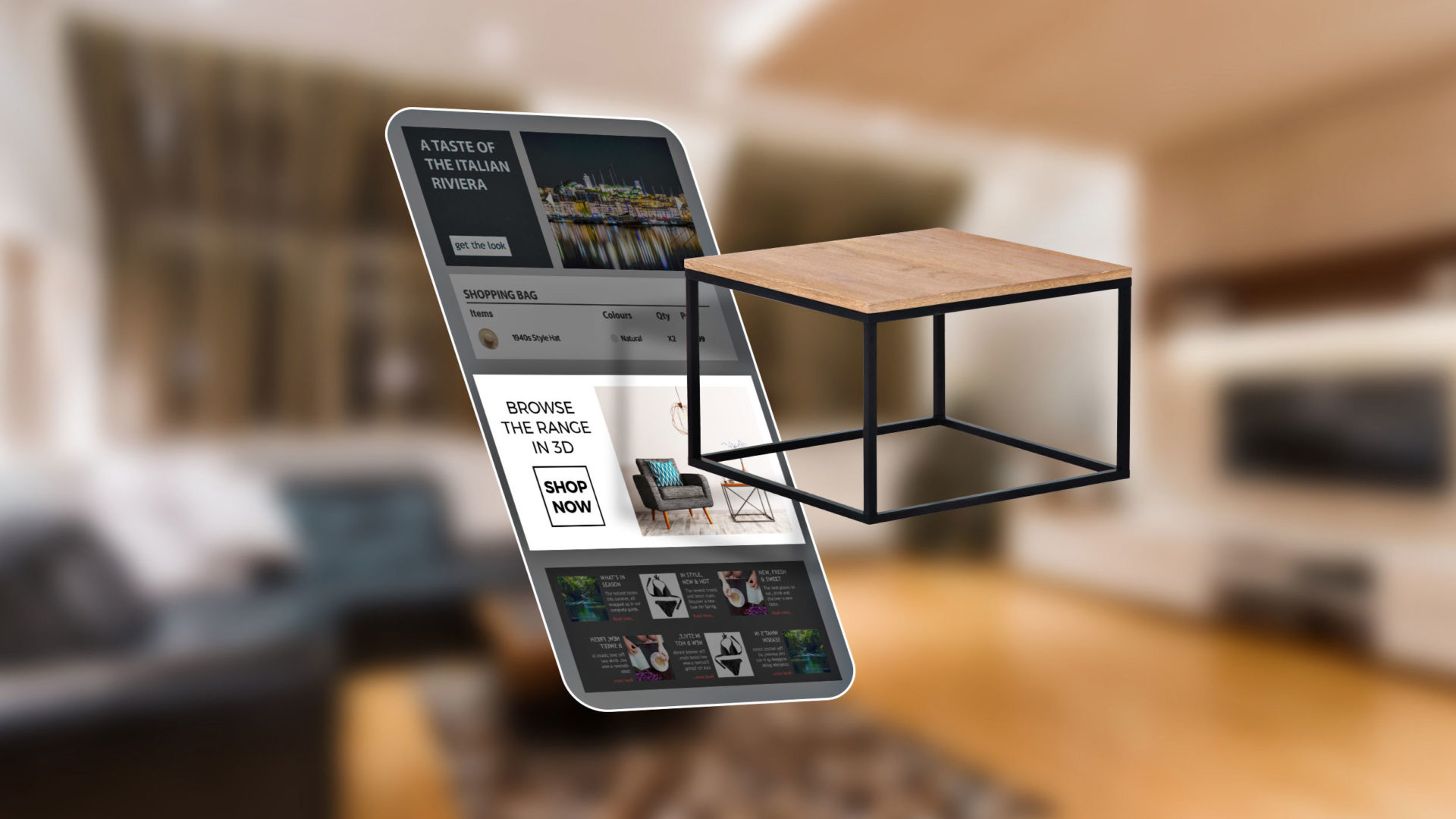 Billions of dollars are spent annually on Rich Media advertising, in the U.S. alone in 2018 it stands at $12.4Bn, and set to $16.3Bn by 2020 (Source: eMarketer Rich Media Ad Spending, 2017-2021). Despite growing at 28.6% year-on-year (faster than video & social), this goliath of an industry is being attacked from all fronts. CMO's challenging ROI and diverting spend away from Digital Ads, coupled with consumers installing ad-blockers, all wrapped up with the effectiveness of ads dropping with the current average click-through-rate of banner advertising sitting at 0.13% (Source: Google Rich Media Benchmark).
We saw the opportunity to introduce the highly engaging medium of AR to the web, and make digital ads great (and useful) again.
We offer a ubiquitous web AR platform. Web AR works across all digital touchpoints, including iOS, Android, social platforms, desktop, and even through physical touchpoints using QR codes. It enables us to leverage the high reach that display media inventory commands and add a layer of interactivity, personalisation, and realism through the use of AR technologies. Offering the opportunity to 'live the experience' and 'touch and feel a product' is a powerful way of encouraging user engagement and purchase intent.
Users don't need an app to access web AR experiences - they simply tap a link.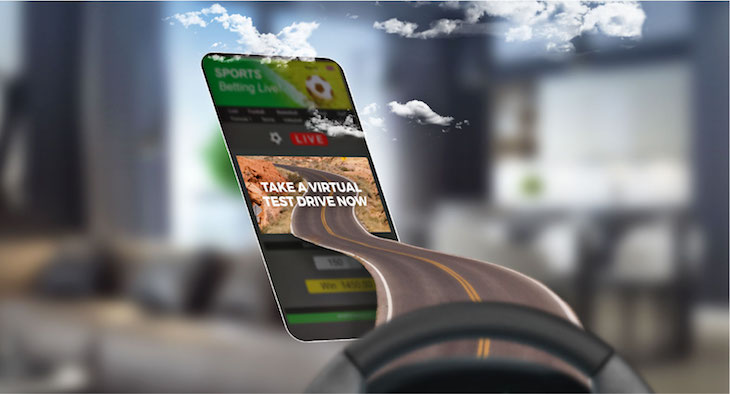 Why AR + Media?
AR is a very hot topic right now, everyone from Tim Cook to Mark Zuckerberg are also talking about it. Latest industry statistics from Forrester state that "17% of marketers plan to use the technology this year" (Source: Forbes), with DigiCapita predicting that AR as a whole will be a $90Bn by 2022 (Source: DigiCapita). Platforms and brands alike are exploring aggressively how they can embed AR 'lenses' into their ecosystems to leverage this highly engaging, interactive medium.
However the major challenge the AR industry has always faced is creating an environment of scale, one ubiquitous platform or channel where all AR content can be viewed, removing the need to download multiple apps to access content. That medium is, at this stage at-least, the obvious choice right in front of all of us - the web. And specifically via a browser on a smartphone so that the front and back cameras and other features such as - gyro, accelerometer, compass - can be leveraged for as realistic, personalised experience as possible.
ARDP is a media serving solution that offers web-based AR experiences natively within the device browser. The product works exactly the same way as other standard media solutions. Where budget is committed against a number of impressions (CPM), engagements (CPE), or acquisitions (CPA), making it very seamless for media agencies to add it to their roster of offerings. ARDP ads can be served programmatically via all major publishers that are IAB Standards compliant and via MRAID compliant in-app advertising units, making it a hugely scalable platform for brands wanting to leverage AR. ARDP is also included within the most recent 'IAB Standard Ad Unit Portfolio' as an official unit.
Reinventing the digital media advertising industry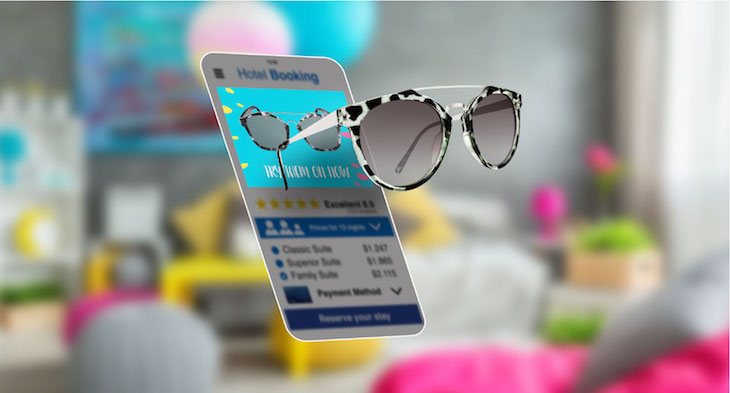 Early brands that we have worked with are truly seeing the impact ARDP can have on the effectiveness of their media spend - seeing a 30% greater engagement rate and more than 11X the dwell time*.
Measurability and rich engagement data are also key focuses of the product, actions that happen during an experience are fully tracked providing first party data on how people are behaving within an experience, providing rich insights for the brands to take onboard for future experiences.
The technology is still in its infancy so we are focusing heavily on use cases which we believe give the most impact:
Visualizing a product in the user's environment: Augmenting 3D objects and character models in a user's surrounding. Users can interact with each model, spinning it 360° and even tapping interaction points.

Helping users take tours of a product or place through 360 degree gyroscope, allowing you to live an experience, product (such as the inside of a car), or destination (such as a premium hotel room interior).

Product try-on: Using industry leading face-tracking technologies to allow the try-on of products (i.e. Sunglasses, jewellery).

Gaming: First-person-shooters and other fun action based experiences.

Branded selfies: Put your customers front and center by using the front- facing camera to create shareable UGC.
The ultimate intent is to show advertising that people want to see and engage with, adding a new layer of depth to their experience, making it feel personalised and ideally driving them through to a measurable action.
Some of our stand-out campaigns so far:

Magnum (Asia): Digitizing what used to be an offline experience by helping consumers create custom Magnum ice creams in AR and driving footfall to a pop-up store to collect their creation. Try it here (best on mobile)

Jaguar Land Rover (USA): Raising awareness and understanding of a new car launch by giving users an "inside" look into the car in AR. Try it here (best on mobile)

Honda Xmas Card (USA): Personalized get-well cards that contained a fanciful AR experience and heartfelt messages of hope from around the world, delivered in AR. Try it here (best on mobile)
If you're interested in hearing how web-based augmented reality can benefit your business, get in touch here.
*Comparison of average ARDP results with Google Rich Media Benchmark for interaction rate, for MPU rich media ads Nov 2016 - April 2017.