Blippar's AR-enabled bracelets highlight the impact of climate change at Davos
January 25, 2018
Blippar's AR-enabled bracelets highlight the impact of climate change at Davos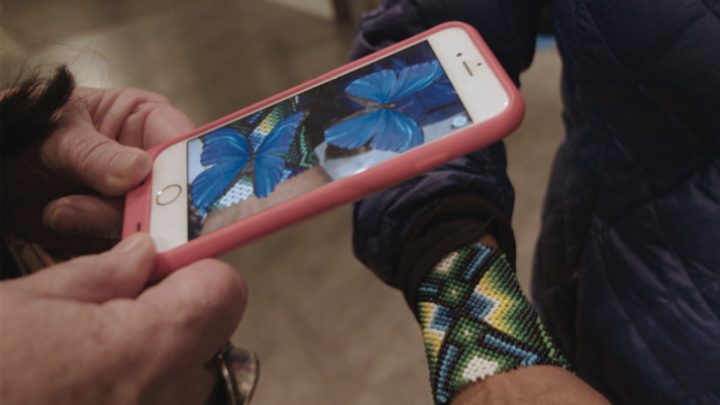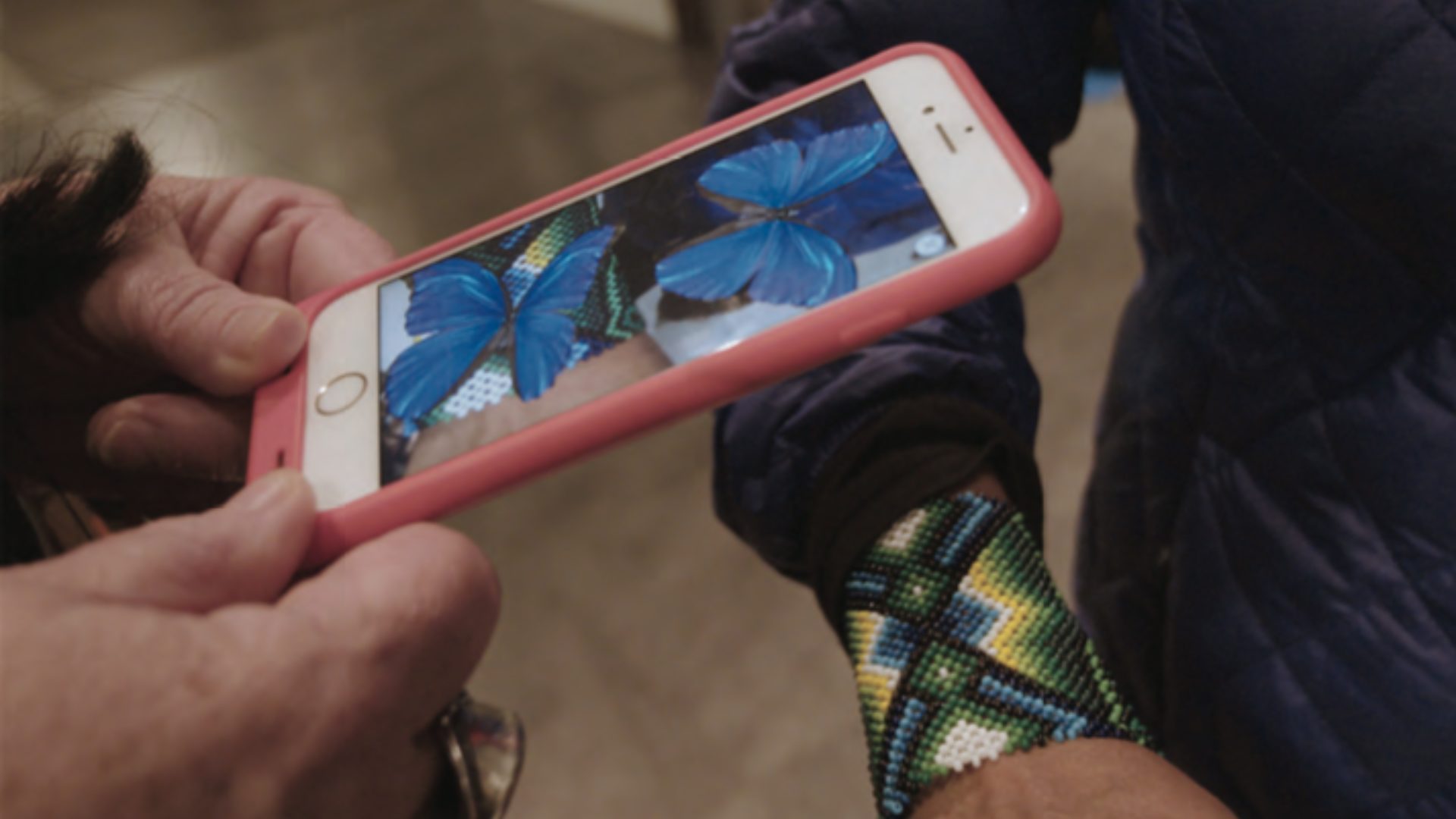 Blippar has created AR-enabled bracelets in its partnership with the Awavena project. The bracelets show, in real time, the environmental threat to the Amazon rainforest caused by deforestation and forest fires. They are being given to delegates at the World Economic Forum in Davos to help raise awareness of climate change and its impact on the Amazon.
These beautiful bracelets, hand-beaded by women from the Yawanawá in Acre, Brazil, can be scanned with the Blippar app to reveal Awavena butterflies and snakes in augmented reality. The experience is powered by live data from the rainforest, which alters the appearances of the animals to reflect the rainforest's day-to-day health.
The bracelets support the art installation of Lynette Wallworth, Emmy-winning Australian artist and director. Displayed at the World Economic Forum, the experience transports visitors to the Amazon to meet the people of the Yawanawá in AR and VR. The bracelets will be handed out at the end of the experience, and act as a powerful tool in enabling visitors to revisit and share the Awavena's cause beyond their time at Davos.
Ambarish Mitra, CEO of Blippar, commented: "The World Economic Forum's annual meeting at Davos is a perfect place to showcase how technology can be used to raise awareness for important causes and in this instance remind people of the importance of sustainable development and ensuring that the Amazon rainforest is preserved for future generations. Our technology enables viewers to interact with art in a whole new way and to visualize some of the effects of global warming making it even more impactful. It's been incredibly exciting to be working with such a forward-thinking and talented artist on this project."
Lynnette Wallworth, Director of Awavena, commented: "I hope to shift the consciousness of business, industry and political leaders by bringing the Awavena message in the world in the form of an intriguing and immersive technology. By immersing themselves in the technology, attendees will feel the immediacy and impact of climate change, and connect directly to the health of the rainforest. It's been a pleasure to work with Blippar's technology to bringing the bracelets to life and add a new layer to the story."
Left to right: Lynette Wallworth, Kofi Annan's wife Nane Annan, and the project's producer Nicole Newnham.
The bracelets can also be bought online. All proceeds will go directly to the Yawanawá Life Plan, an initiative promoting environmental and social causes in Acre, Brazil.