5 ways AR can enhance your campaign this Christmas
November 16, 2017
5 ways AR can enhance your campaign this Christmas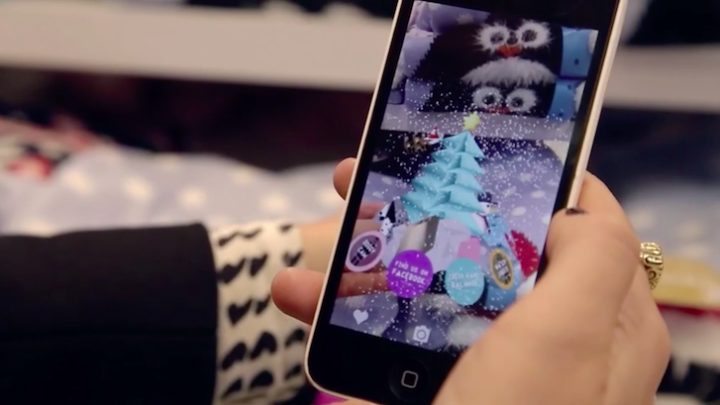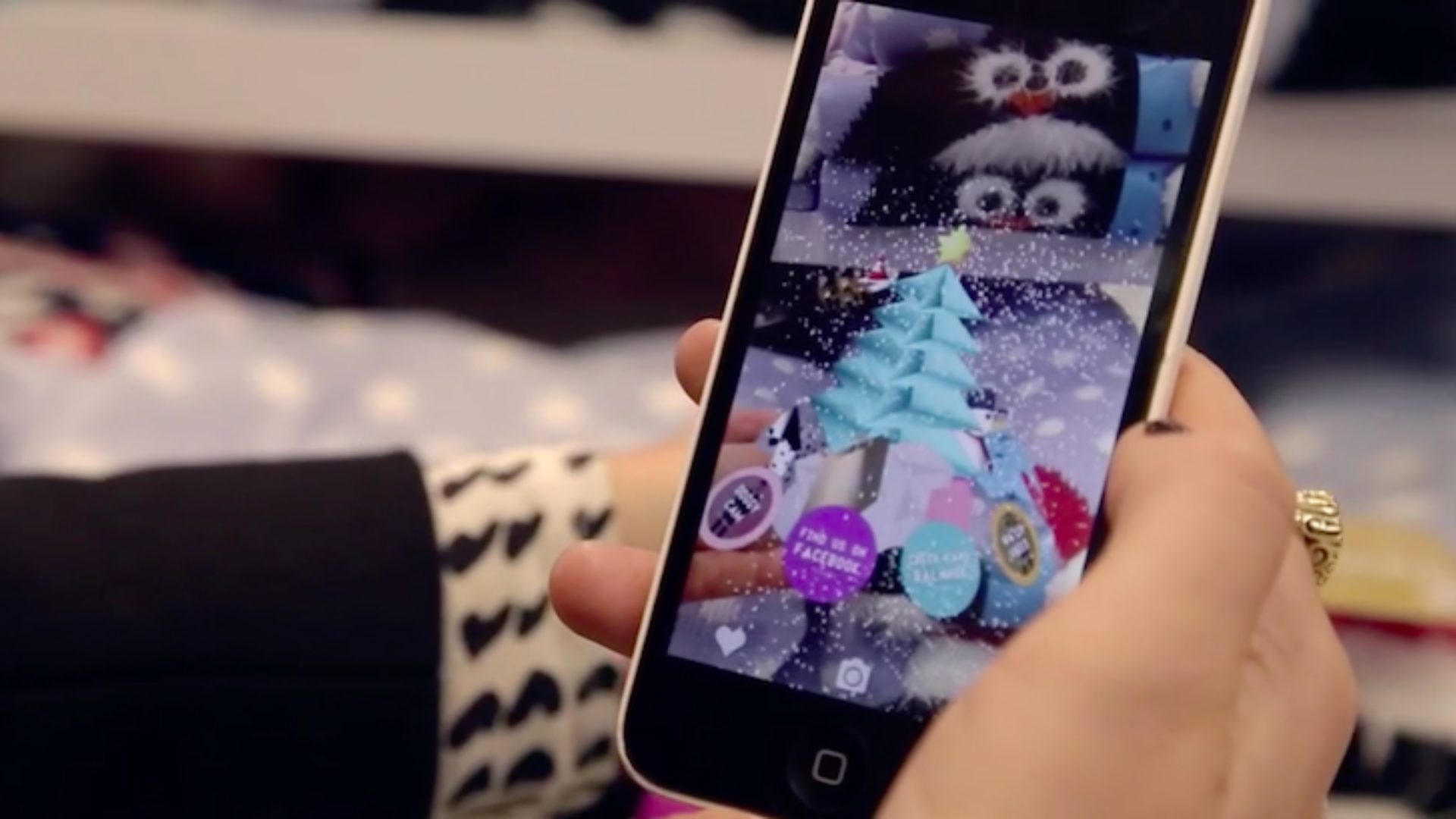 Christmas is one of the most important times of year for brands. Consumer spending is expected to increase by as much as 16.6% this year in the US alone. Successfully engaging your consumers is crucial for boosting sales.
But with competition rife for consumer attention, how will you make sure your campaign stands out this season? That's where augmented reality comes in.
AR is a hugely engaging medium -- its scope for creating unique and entertaining campaigns is limited only by the imagination. From 360° winter wonderlands to Christmas treasure hunts, we can create a campaign that will make consumers take notice.
Our AR campaigns deliver exceptional results to brands -- they create strong engagement, drive footfall to stores, add value to your products, encourage repeat purchase and add extra charm to your Christmas cards. Read on to see what AR can do for your Christmas campaign.
1: Create strong engagement
Augmented reality can engage consumers with your brand like never before. Immerse your consumers into a 360° festive scene, challenge them to a Christmas-themed game, or let them indulge with seasonal selfies. These activations could be triggered in-store, from your product and packaging or from print advertising.
Example
A few Christmases ago Walker's made its crisp packets interactive. By scanning the packet you were immersed into a Walker's themed winter wonderland -- inside you could create and send selfie Christmas cards and vote on Christmas Cracker jokes and submit your own. These hugely fun AR experiences created a memorable and entertaining campaign that engaged consumers with the Walkers brand and its products.
2: Drive footfall to stores
You can use augmented reality to encourage consumers to explore a specific location -- perfect for driving footfall around large stores, shopping centres or events. Guide consumers around a space using a treasure hunt -- offer exclusive deals and prizes unlocked via AR. These fun and rewarding experiences are a powerful way of driving footfall to your business.
Example
Last Christmas, Santa had a quest for visitors to Covent Garden -- help him find his missing reindeer! We created an augmented reality Santa's Grotto where Santa briefed his helpers and sent them off across the site in search of his reindeer with exclusive prizes and discounts along the way. This unique and festive experience was fantastic for driving people across the site and into specific stores.
3: Add value to your product
AR can elevate the value your products bring to consumers -- by making them more entertaining or useful. Christmas adds a whole new dimension to this opportunity and can transform a normally humble product into the perfect gift.
Example
Primark partnered with Blippar to transform it's Christmas gift cards into a bundle of festive fun. By scanning the card the recipient unlocked a series of festive animations and content -- including access to their exclusive doggy cam. You could also check your balance and explore the product range.
4: Encourage repeat purchase
Augmented reality experience can encourage consumers to come back to your website or store for more. AR games or competitions are powerful ways of doing this -- offering consumers new game levels or prizes daily to drive repeat visits and purchases.
Example
We did just that for McDonald's by turning its tray liners into an augmented reality advent calendar. Diners could scan the tray liner each day to launch a new AR experience -- from festive games to Santa selfie filters -- and the chances to win. The advent calendar competition was particularly successful in driving repeat customers, as they kept coming back to unlock another door and see what they could win.
5: Add some extra Christmas charm to your cards
A quick and simple way to leverage AR this Christmas is to add an interactive layer to your cards. Create personalised, festive animations that come to life when recipients scan your cards. This is an accessible, simple and fast way of using AR to add something special to your season's greetings.
These are just a few examples of how augmented reality can create memorable and entertaining festive experiences that deliver exceptional results. If you're interested in what we can create for you, please get in touch. Alternatively, use our self-service creation tools to get started now.