The Danger Tree: Where Art Meets Augmented Reality
February 21, 2017
The Danger Tree: Where Art Meets Augmented Reality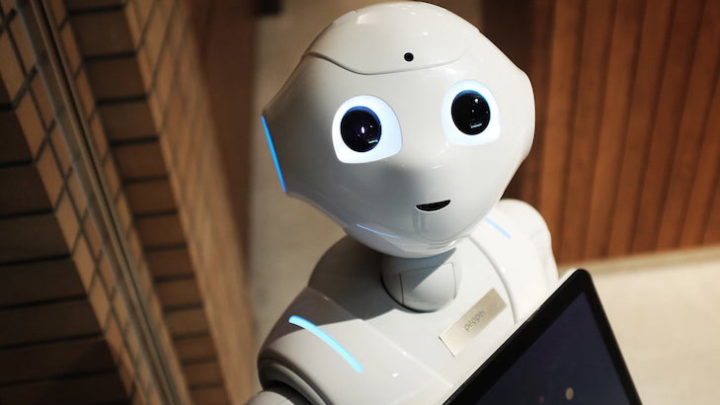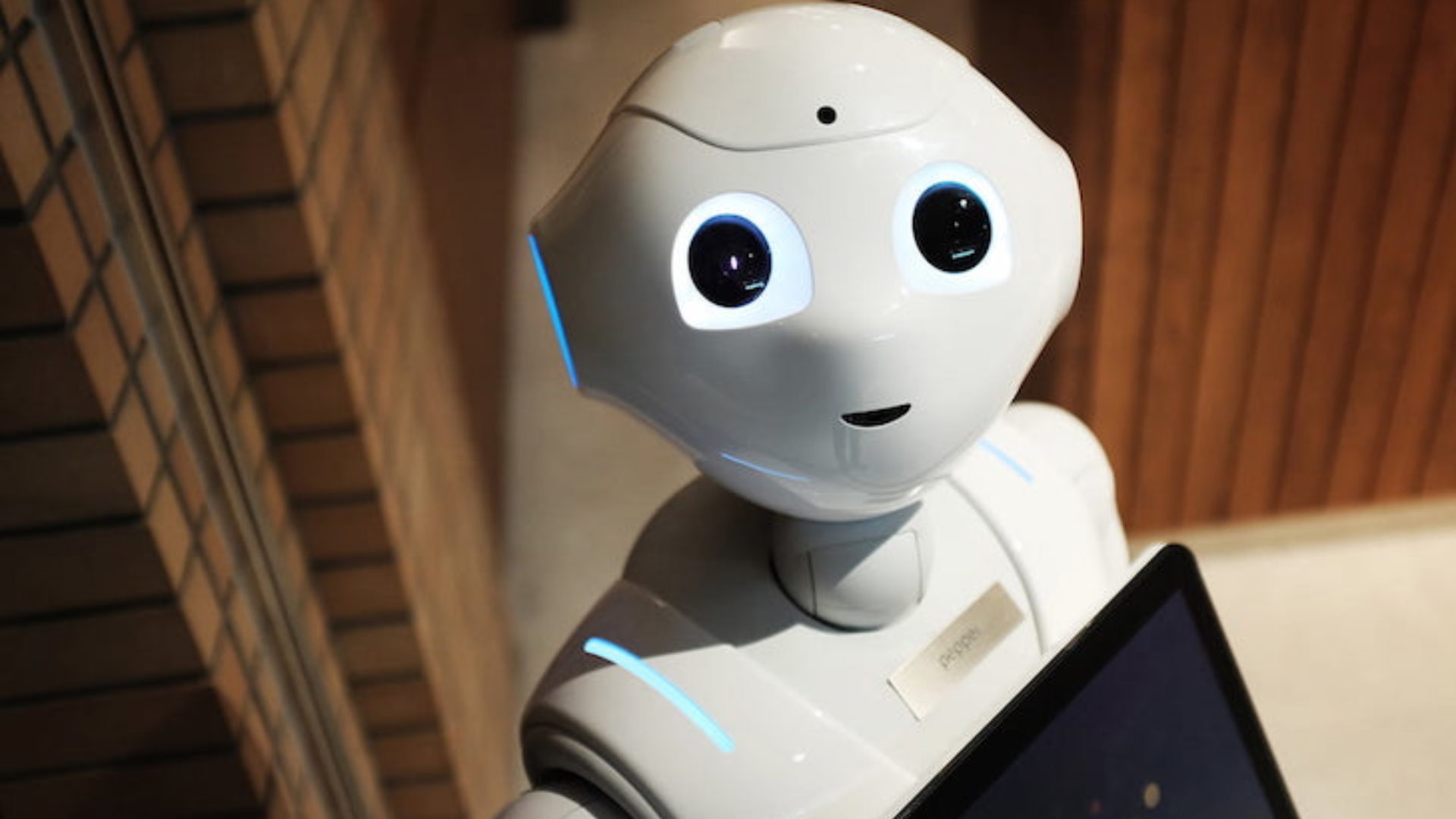 Meet Marc Marot, Chairman of Crown Talent and fine artist Scarlett Raven. Together they created the first fully augmented art exhibition -- The Danger Tree. They talk to us about their inspirations, challenges and plans for the future.
How did you come across Blippar, and what was the catalyst for the connection between augmented reality and a fine artist like Scarlett?
Marc: I first came across Blippar when one of the co-founder's Steve Spencer presented the technology to my company. I'm the Chairman of the Crown Talent and Media Group managing the careers of over 100 clients in the music, entertainment and sports industries. But during the presentation I saw the potential for the application to other areas such as art.

I tell the world that seeing the Heinz Tomato ketchup bottle was the catalyst, but it wasn't quite that simple!
Scarlett: I'd been hounding Marc on Facebook for about two years trying to convince him to manage me. He declined on the basis that whilst he'd studied art, he'd devoted his career to the music business so didn't know enough about the workings of art and wasn't 'connected'.
When he saw The Blippar app in action everything changed.
Marc: I reconnected with Scarlett and asked if she'd be prepared to experiment with it. She immediately saw the connection and told me that she'd always wanted to document the journey her paintings go on, as she layers paint on the canvas as if it were free, burying images until the final one emerges.
Using the Blippar app, scan the painting above to uncover the creative process behind the "The Last Post"
Where did you start with adding augmented reality?
Marc: Neither of us are trained in animation so we just did our best. We suspended a camera on the ceiling of the barn Scarlett worked in, and attached a camera to the floor. We captured around 4,000 shots in a simple stop motion animation. We then tidied it up and approached Steve at Blippar again.
Scarlett: Steve clearly saw the link between the AR tech and culture so he gave us unconditional support, helping us create what we believe to be the first ever AR oil painting. We gifted the painting to the Royal British Legion for the Poppy appeal ball auction. It sold for a record amount for my work at the time. Our gallery printed 100 large boxed canvas prints and they all sold out! It was then that we knew we had a winner on our hands.
Tell us about the Danger Tree exhibition?
Scarlett: My father introduced me to the importance of the poppy in remembering the fallen of the 1st war. I became fascinated by it and wanted to create work around it. Marc had realised that we didn't need to stick to the simplicity of the first AR painting and we could weave stories into it. We experimented and had our eureka moment sitting in a freezing cold barn in March 2015. Marc had compiled some of the animation and started playing with chroma keying (Green Screen). He worked out that if he keyed the blues or greens I naturally used in the paintings he could then bring in digital elements which made things really exciting.
Blipp the painting with the free Blippar app to hear the inspirational poetry and unravel the creative process behind "Black Poppy"
Marc: Following our revelation we began to look at other ways we could enhance storytelling in the paintings, eventually introducing poetry and original score from composer Marc Canham. We finished 6 paintings over the course of six months and our technique developed fast. We showed them for the first time at an exhibition in Birmingham in February 2016. After two days all of the paintings had sold at incredible prices, but much, much more importantly, we'd made over two dozen people cry. The combination of poetry, paint and music proved to be hugely powerful. This had all been witnessed by the directors of Castle Fine art who represent us, and it gained us some very powerful backing.

I have to also add that Steve Spencer carried on giving brilliant support prior to we, or he, even knowing what the outcome might be. We didn't have a clue whether the public would buy into it
Marc: Scarlett and I decided we couldn't let the atmospheric work simply be exhibited on white walls so we went about it the hard way. We funded the Danger Tree exhibition by raising the money via investors. We commissioned a film set designed by Kave Quinn to create a bombed out burnt down art gallery in Picardy northern France on the eve of the battle of the Somme.

It was installed in a retail space by the river in Greenwich and we opened on July 1st 2016 and held our breath to see what would happen.
Scarlett: People came, people cried, people bought the paintings and prints. Castle had 1210 'things' to sell including the 10 paintings. They'd calculated that the stock would last until the end of 2016, but it sold out 100% by the end of the first month. We were both blown away by the critical and emotional reaction to the work. Over 2000 people came.
Is Scarlett ever tempted go back to 'analogue' oil painting?
Scarlett: I reserve the right to go back to old style painting... it's a great way to experiment. I can't experiment too much in new technique on an AR painting as it's possible to waste two months capturing a disaster on film!

If I have my way, I'll never want to stop with the AR work as I think it's now at the very centre of my art. It gives me expression. Marc's work resuscitates my paintings and breathes life into them.
Aerial view of "The Danger Tree" exhibition
And does Marc plan a return to the music business?
Marc: I decided to create the first one just to show Scarlett what could be done. To show the potential. I got in too deep, and the inner artist in me took over. Scarlett and I get on like brother and sister so working with her became a total pleasure. We listen to each other and sometimes bicker like brother and sister too, but the work comes first.

I've redesigned my work life around AR now. I'm only in my London office one day a week, and I'm in my Oxfordshire studio every other day.

I have big plans for my company Crown to launch AR photo exhibitions starting with the Beatles and Rolling Stones as a consortium I'm involved with has acquired full rights to around 4000 early unseen negatives. We can tell the stories behind the shots through Blippar and AR. It's incredibly exciting.
Do you think that other 'Augmentists' will emerge in field of art?
Scarlett: We want to have a clear run at it for as long as we can, but to legitimise it, we'd be complimented if others came into the market. Judging by the amount of other artists trying to get Marc's attention I can't see it being long!
Marc Marot and Scarlett Raven in front of the exhibition space
What's next?
Marc: We've now been offered five further exhibitions. We open in Birmingham on June 22nd for a month and then move to Hull, Manchester, Newcastle, and then back to hopefully create a spectacular show in London to coincide with the 100th anniversary of the end of the 1st World War.
Scarlett: We have huge ambitions after that. We've got a number of ideas for similarly emotional and important exhibitions on other subjects which we will explore soon.
Tempted to enhance your next masterpiece with augmented reality? Sign-up to our augmented reality creator -- Blippbuilder for free now.