Blippar by Educators: Creating Augmented Interactive Notebooks
May 19, 2016
Blippar by Educators: Creating Augmented Interactive Notebooks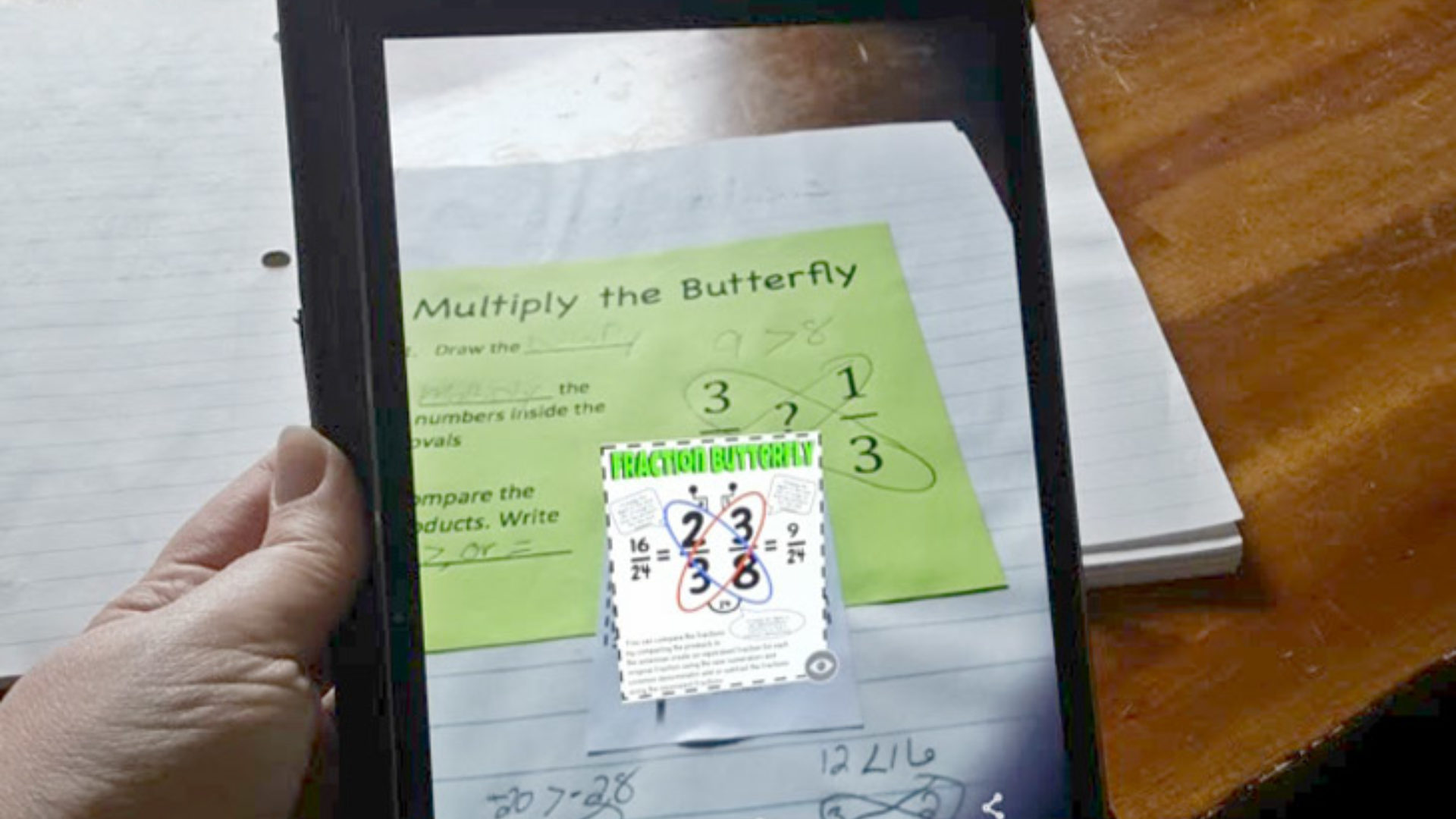 Katie Ann Wilson has over 13 years educational experience in the public school sector with the past eight years at the Pratt Unified School District in Pratt, Kansas. With her campaign #AR4Kids, Katie Ann reached over 200,000 educators and administrators and over 1,000,000 students via augmented reality. In the following guest blog, Katie Ann shares how you can create interactive augmented reality notebooks with Blippar.
---
The reason I've fallen in love with augmented reality (AR), other than the fact that it is an engaging and powerful learning tool, is that it is interactive. With QR codes you just get redirected to one spot online, such as a website, picture, audio file, etc. But with Blippar and AR you can have multiple experiences per marker, like exploring a 360-degree photo, and be a part of the experience. You can even add slideshows, PDF files, video files, and many more features and best of all, you can do this all yourself.
Interactive Notebooks (INB) are your students' "go to" resource, where they can refer back to any concepts that have been taught in class. It's a more engaging way to take notes and adding augmented triggers truly make these notebooks interactive! As the year goes on, students add pages to their notebook and refer back to them when studying or when they need to review a concept or skill. They're able to build their own textbook as the year progresses.
I am currently using INBs in my STEM class. Using augmented content is helping me to reinforce ratio, slope, proportions, scale drawings, and angles. Since my STEM students are 7th and 8th graders they have already learned these math concepts. Using augmented INBs helps to reinforce these concepts and means that I don't necessarily have to waste class time to reteach them. The concept determines what kind of augmented content I chose to give my students.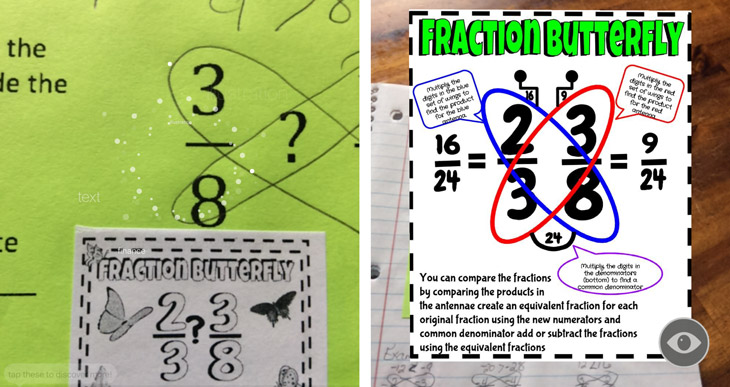 When your students work on a new project, always display a model for your students to refer to. This will avoid many questions and will give you more time to concentrate on helping kids with the skill or concept, rather than the layout of the page. Having an example will also help the students who are absent.
Each time students add a page to their notebooks, have them write the page number in the bottom corner. They can write page numbers next to each title in their Table of Contents at the front of their notebook, which will be helpful when they are looking for a particular page. You can have students draw the Blippar icon next to pages that have augmented content within the table of contents. This will make for a quick reference for students to remember which parts of their INB is augmented.
"Using augmented images in our notebooks has really helped me to see what Mrs. Wilson is talking about," said one of my students. "I really like the self-check markers in our notebooks. It helps to know if I am getting the right answer," another added.
To show how you can implement Augmented Reality into an interactive notebook I've created a foldable volcano unit as seen below.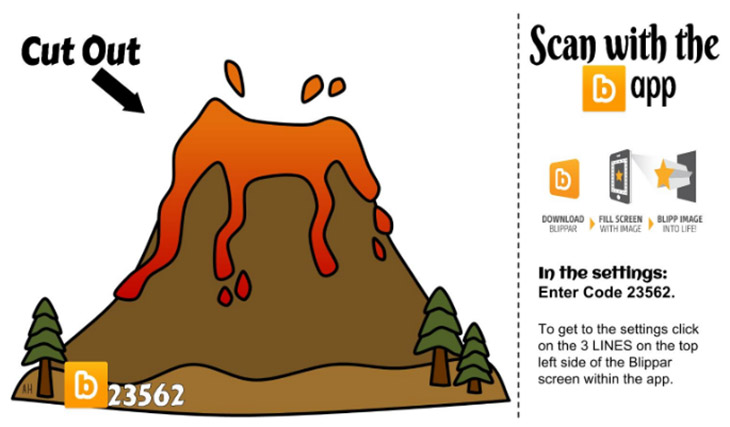 To access the augmented content you will need to blipp the marker with the Blippar app.
My favorite part of this blipp is the video clip that plays as soon as you scan the maker. I think for younger kids who have never seen a volcano on TV, this blipp helps explain what a volcano is and why it erupts. When I tried this marker with students they loved that it brought a volcano to them.
I also created a 360-degree image of being on a volcano and included another image that gave these students a peek inside a volcano while as it erupts. Don't worry there is no hot lava! If you would like to for your students to see hot lava ooze out of a volcano you will need to scan Blippar's own volcano marker.
Augmented content helps to bring the world closer to students and engage them like never before. Having students look through a textbook just becomes a memorization game. Having students explore a volcano and really interact with it makes it an impactful learning experience.
The key is the interaction that brings the learning experience to life. You do not have to be a techie god to use augmented content in your classroom. Creating augmented content with Blippar is a snap since Blippbuilder, Blippar's self-service creation tool, is so straightforward to use. If you can drag, drop, and click upload you can turn any image or artwork into a truly interactive experience for your students.
You can use Blippbuilder to augment content in interactive notebooks or as an introduction to a lesson. However you choose, your students will be engaged and excited to see what you will augment next. Don't worry if you're not ready to start making your own. Feel free to use the ones I share. Blippar has a few that you can try out as well. Since every teacher has different needs, please feel free to reach out. I would be glad to help you get started, troubleshoot, or be a sounding board.