VRUK Blippar VR Jam: Students Wow Us With Their VR Pitches
March 1, 2016
VRUK Blippar VR Jam: Students Wow Us With Their VR Pitches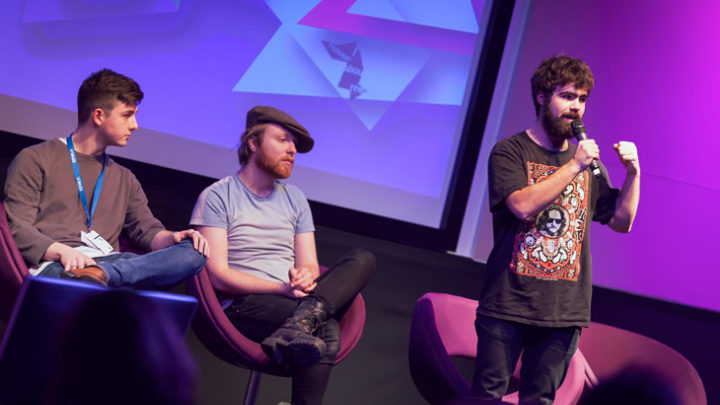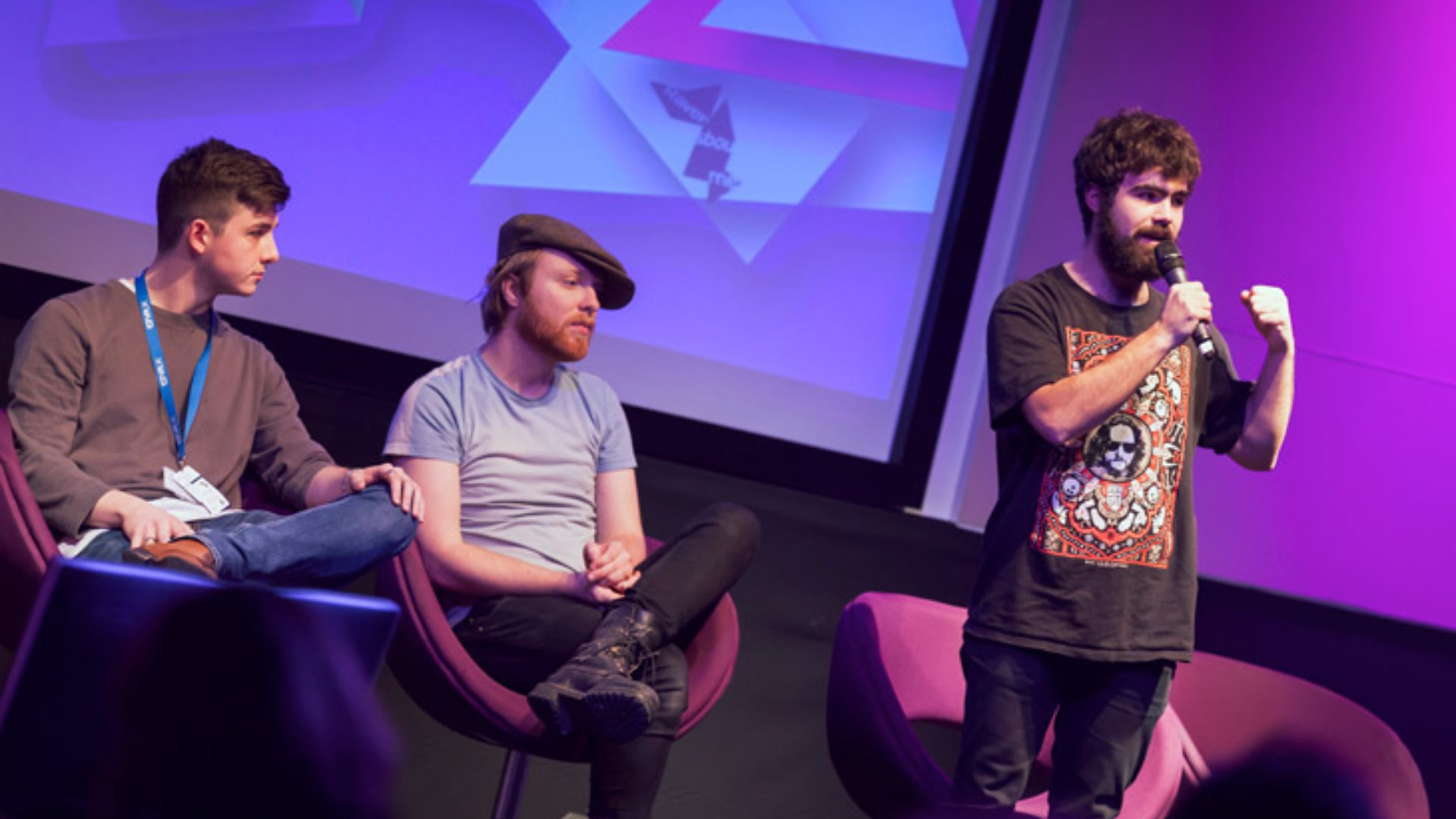 Photo by Ryan Winterbotham
Blippar recently had the pleasure of taking part in VRUK, the UK Virtual Reality Festival, which was put together by Ravensbourne, a university in London.
As the event puts it, VRUK is "an exploration into the creative and technological potential of virtual reality." During the two day event, visitors had the chance to hear from the leading VR creators, discover exciting new projects, learn about the latest technology, network and get inspired.
At the event, we hosted the Blippar VR Jam - a challenge to Ravensbourne students to team up, design, prototype and showcase a VR concept in just 36 hours.
"The first day was spent researching the brands (Red Bull, Adidas, Coca-Cola) before conceptualising ideas then pitching to the other teams," said Leon Tyler, Creative Lead of Blippar Lab. "Day two each team was heavily in production to pitch their concept. It was interesting to see each team approach the challenge from a different angle as a lot of the students involved are studying completely different subjects."
Photo by Fola Abatan
Here are the projects the students came up with.
Red Bull Realm (by Mason El-Hage, Kostie Kontorravdis and Tom Kemp)
Can you hack the virtual realm? An endurance test of the body and mind; one will enter The Realm to find an assault course that challenges its subjects to an intense virtual experience. Using CG mapping around it's physical space, the subjects must complete the assault course wearing a helmet specifically designed to be fitted with a VR headset and speakers. The victor will be the fastest contestant of all three courses.
Omniverse (by Daniel Longe and Malachi Duncan)
Retail experience that allows consumers to interact with footwear in virtual space; giving them the power to learn, develop and evolve their performance.'
Create Your Own Happy Place with Coca Cola (by Sofia Dellera and Amaal Mohamed)
Our idea is to temporarily detach the user from the real world and find a safe space where they can experience the feeling happiness. To create this personalised environment, the user would be taken on a fully immersive 3D journey, allowing them to construct a virtual world of excitement, joy and serenity. The construction of this world is not exclusive to who is building but can be enjoyed by others by experiencing the process; one individual's idea of happiness can inspire another.
Leaving Your Legacy (by Izzy Lowe, Reke Onamusi and Adam Al-Kadhimi)
Engaging customers with Adidas products through Virtual Reality Competitions. Become a legend for a day and team up with our VR Adidas celebrity ambassadors to top the scoreboards. Travel around the world to play in our VR international stadiums. Customers can win a chance to walk away with featured must-have products when they top the scoreboards, promoting healthy competition and boosting their sports ambition.
Photos by Fola Abatan
"It was an experience that I truly believe was invaluable for the students," said Keisha Ferrell, Art Director here at Blippar. "They got an opportunity to exercise their imagination and get a real insight into understanding real-world opportunities for VR as well as presenting ideas for global brands."
In the end, it was the Red Bull Realm team which was chosen as the winning team of the Blippar VR Jam. We will be awarding two internships from among the members of the winning team.
"Every single team did an incredible job with their pitch," said Tyler. "I couldn't believe what they managed to achieve in such a small amount of time. The quality of their output and concepts behind their pitches were all incredible. Seriously impressed."