3 benefits of Augmented Reality in healthcare
May 18, 2018
3 benefits of Augmented Reality in healthcare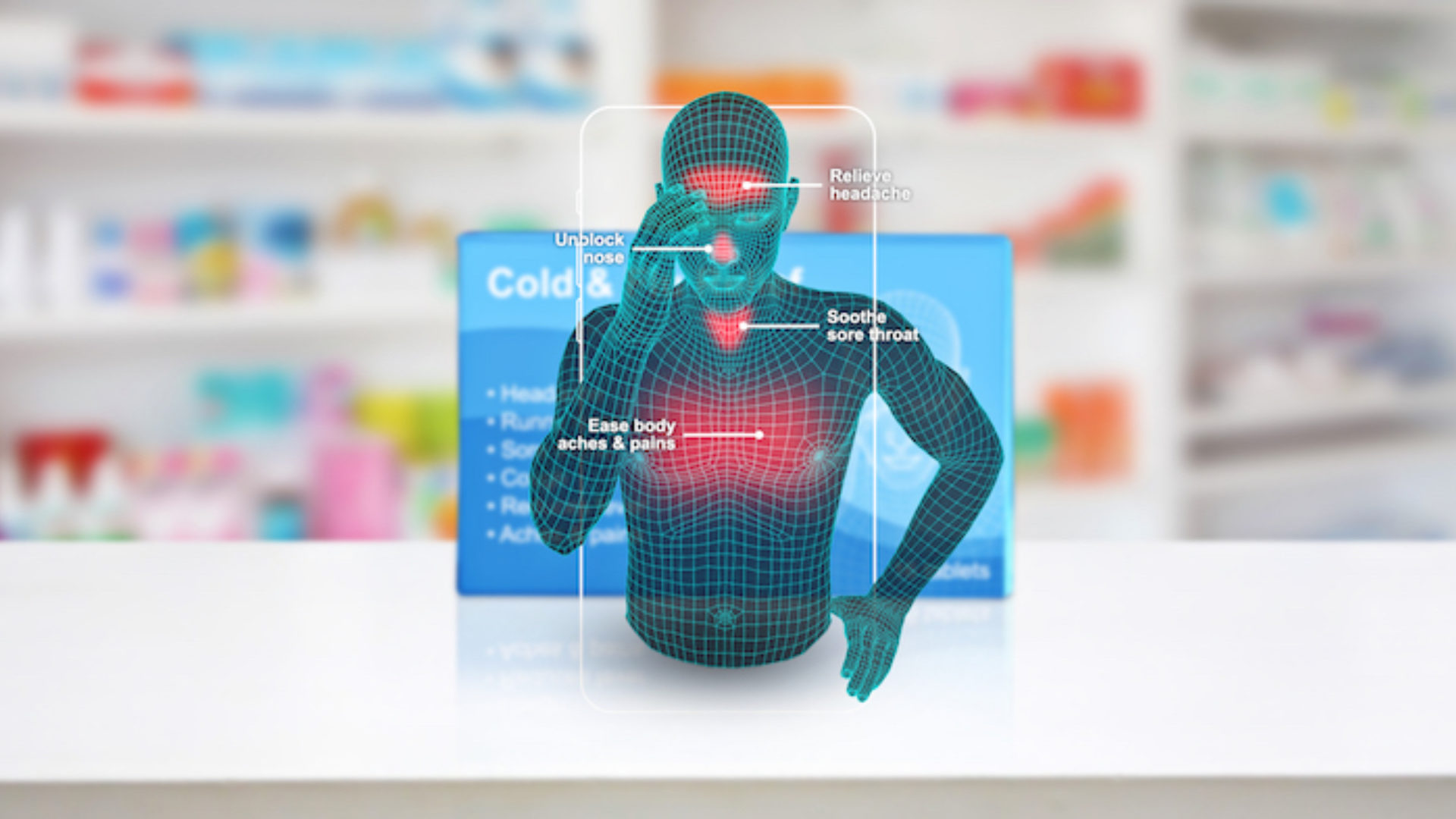 Emerging technologies such as AR & VR have been bubbling under the surface of the pharma industry for the last few years. We're slowly starting to see focus shine on this nascent industry, and deservedly so. Both technologies have shown exciting signs of potential, ranging from their ability to help patients suffering from anxiety all the way to allowing trainee doctors to practice critical procedures. Augmented reality specifically is really beginning to make its mark. Early adopters within healthcare are reaping the rewards of implementing AR across their products and collateral. The role of augmented reality in healthcare is forecast to keep increasing, so we've outlined below a few ways AR can benefit pharmaceutical companies.
Educating the consumer
A lot of emphasis is placed on visual stimulation across varying industries, and healthcare is no different. Augmented reality allows pharmaceutical companies to improve patient education by visualising complex products. Giving room to engage and educate its audience whatever the age of the patient.
This could be a demonstration in a physician's office or a consumer scanning the packaging in store or at home. Augmented reality in medicine can help bridge the education gap that can cause safety issues and clearly show how to take a specific medicine while reinforcing the product benefits in a visual way. An example of this is how Pfizer used AR powered by Blippar. Consumers could learn how ThermaCare works and use a relief finder tool to learn more about which product options were best suited to relieve their exact pain and stiffness.
Aiding the physician
The power of AR allows both trainee and practicing physicians to see data and educational information in front of them without detaching themselves from the often critical task at hand. This could simply be helping practitioners understand how best to administer a new treatment or show them in AR how a certain procedure should be done. One recent example allows medical students to interact in a really intuitive way with a 3D representation of the body, as seen in the video below. The extent to which AR can help support and educate healthcare professionals will continue to push boundaries as technologists and the pharma industry collaborate further.
Aiding sales
One of AR's biggest advantages is being able to clearly demonstrate and visualize intricate concepts. The competitive landscape among drug makers and providers means that small advantages can lead to big gains. For sales reps competing for a physician's attention, their ability to quickly demonstrate the benefits of a new drug through AR could be hugely beneficial. For example, visualising a 3D organ on a physician's desk and demonstrating the effect of said drug has more impact than a flat image.
Xiapex harnessed augmented reality to showcase its new treatment for sufferers of Dupuytren's contracture. Healthcare professionals could scan the page to see the effects of the condition in 3D, learn how the treatment works, see potential cost savings and more.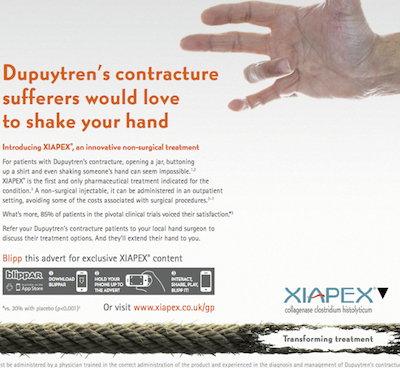 The use of augmented reality in the pharmaceutical industry is destined to make lives easier for both patients and healthcare professionals alike. As the AR industry continues to push the boundaries of the technology and with the right innovative partners in the healthcare space we expect to see many more interesting AR use cases that will transform this industry for the better.
Get in touch to find out how Blippar can work for your business.