What Does 2016 Hold for EdTech? Here Are Blippar for Education's Predictions
January 14, 2016
What Does 2016 Hold for EdTech? Here Are Blippar for Education's Predictions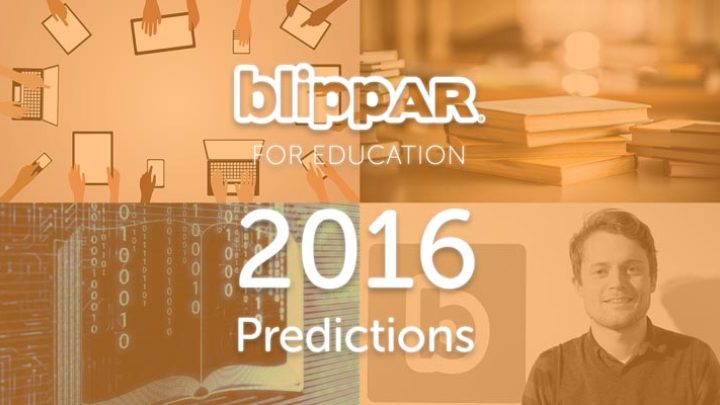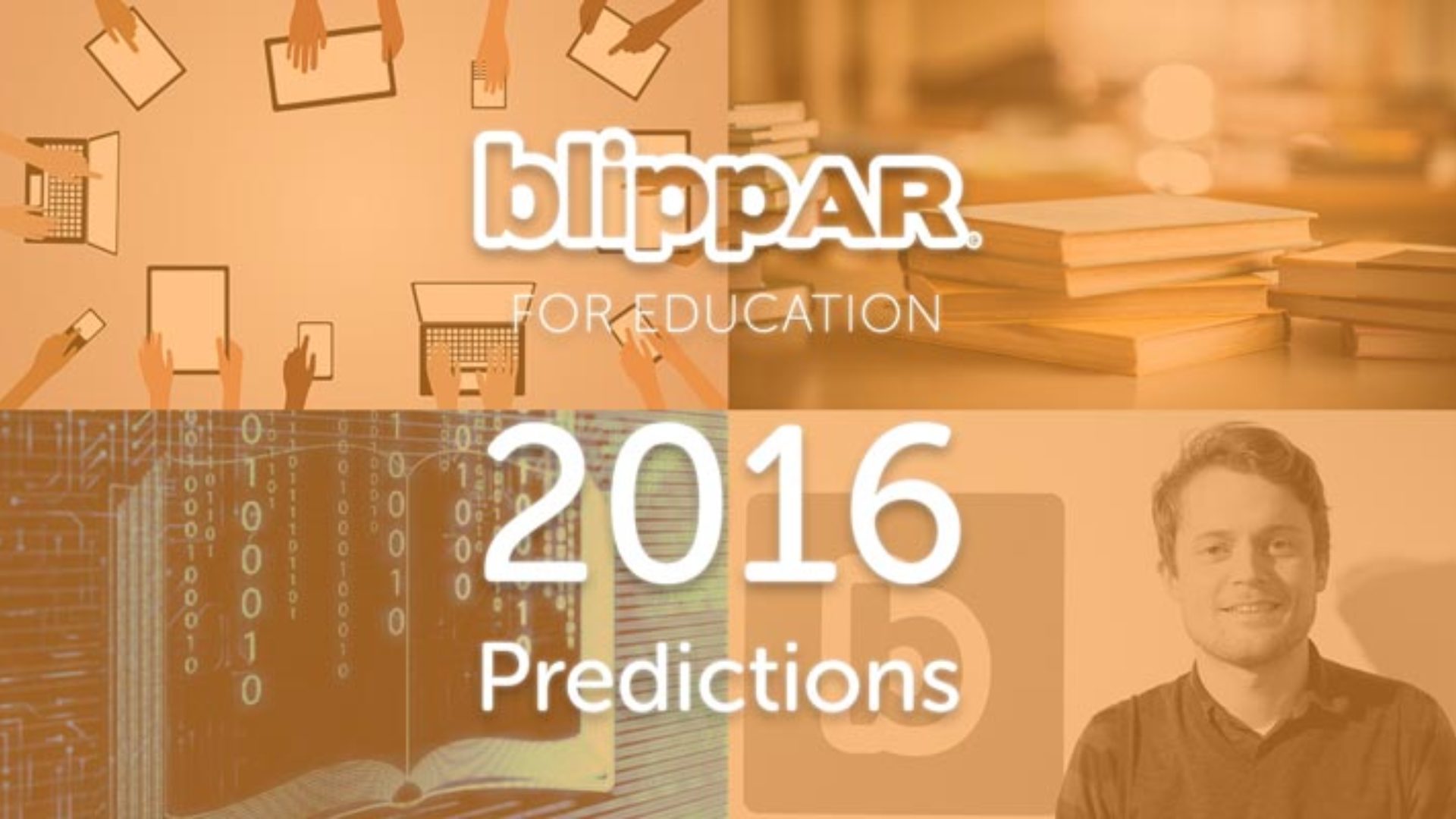 Last week we had a great time looking back at last year's highlights. Now, with an even more exciting year ahead, and with the Bett Show coming up in London, Blippar's Head of Education Colum Elliott-Kelly has taken the time to share his predictions for the year of EdTech 2016.
1. Efficacy in ed tech
The educational technology industry will begin to focus more on efficacy: in other words, having genuine, pedagogical impact on the classroom. Companies who are well-integrated with other sources of classroom metrics are well-placed to benefit, because their data can be compared against all other datasets and optimized. The key is that that success will come down to whether a technology tool genuinely helps kids learn or teachers teach, and crucially, whether a company can prove - and then improve - that impact.
2. Value of the physical
As the industry begins to distill what kinds of technology actually helps in the classroom, and conversely what doesn't, physical materials that may have seemed at risk of extinction will begin to recover their reputation.
Ineffective and out-of-date physical materials will continue to be phased out, but education technology will come to complement the physical classroom rather than attempt to replace it.
The importance of the physical and tangible to education can't be underestimated or fully replaced by technology, from scientific experiments to well-designed textbooks to build-your-own technology kits, and of course including the collaborative and social benefits of learning in a classroom with and from fellow students.
3. BYOD
"Bring-your-own-device", or "BYOD", continues to interest educators all over the world. This trend will come front and center in 2016, although it will no doubt also continue to polarize policy-makers and educators.
For some, BYOD brings a distracting device into the classroom and worsens disruption; for others, BYOD turns that distraction into a productive classroom tool.
The advantages of BYOD are, among others, that the school does not need to spend budget acquiring devices, that the student feels yet more ownership of the learning process because the learning tool belongs to them, that time can be saved on training the classroom in using the tool.
But, as well as fears over disruption, a less well-articulated disadvantage of the BYOD concept is one which is even more difficult to manage and correct. BYOD can exclude or disadvantage those who don't have, or can't afford, sufficiently advanced devices. Careful management of the use of devices by teachers and school leaders is crucial. Socio-economic exclusion is the opposite of edtech's greatest opportunity.
4. Data
Data services are a major opportunity, but also a major risk, for education. The risks are found principally in the safeguarding of young people's personal information. Security and propriety must be the priority, at all costs. However, as many stakeholders have recognized, we need to find a way to meet that concern while taking advantage of the opportunity to use student data to monitor progress, to save time, to reveal indicative patterns that help us teach, and particularly to then personalize learning journeys.
The education data services industry is very fragmented and poorly integrated, globally and nationally. So our prediction is that, in 2016 and into 2017, we will see consolidation as the industry matures. As the benefits of taking advantage of "data" in the classroom become widely adopted, larger-scale contracts will become the norm, further pressuring smaller independent players and fueling that consolidation activity among competitor platforms.
Since the stability and security of data services platforms should increase with scale and financial firepower, and because well-designed and well-integrated data platforms have the potential to underpin other ed tech products, industry consolidation will benefit the education industry as a whole.
5. Refugee and Post-Crisis Education
Unfortunately, our final prediction strikes a somber note. The scale of refugee and conflict-driven crises across the today's world is such that entire generations of children and young adults are missing out on education. The same is true for older learners, whether they are learning new skills or new languages, or simply studying for enjoyment and personal development.
We are crossing our fingers that policy makers, NGOs and the public will focus on innovative ways of providing education in crisis-affected geographies, among migrants and in refugee camps, both involving technology and not. Digital content and products are no panacea anywhere, let alone in some of the most impossible circumstances on the planet. But with the right approach, there are gaps that digital can fill and challenges that it can help overcome.
We love connecting with our colleagues and friends in the education community. If you'd like to discuss our thoughts or talk about how we can work together, feel free to contact us at education@blippar.com or tweet us at @BlipparEDU.