THE MUSIC WALK OF FAME: DAVID BOWIE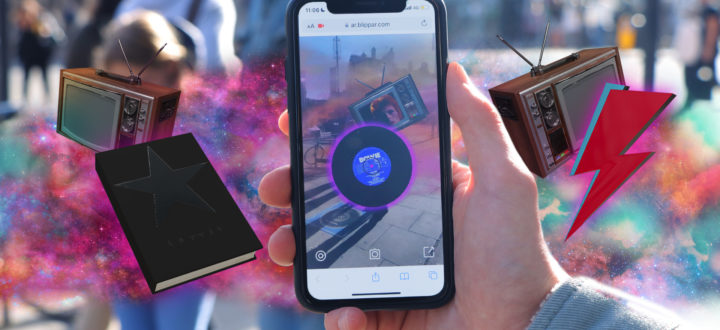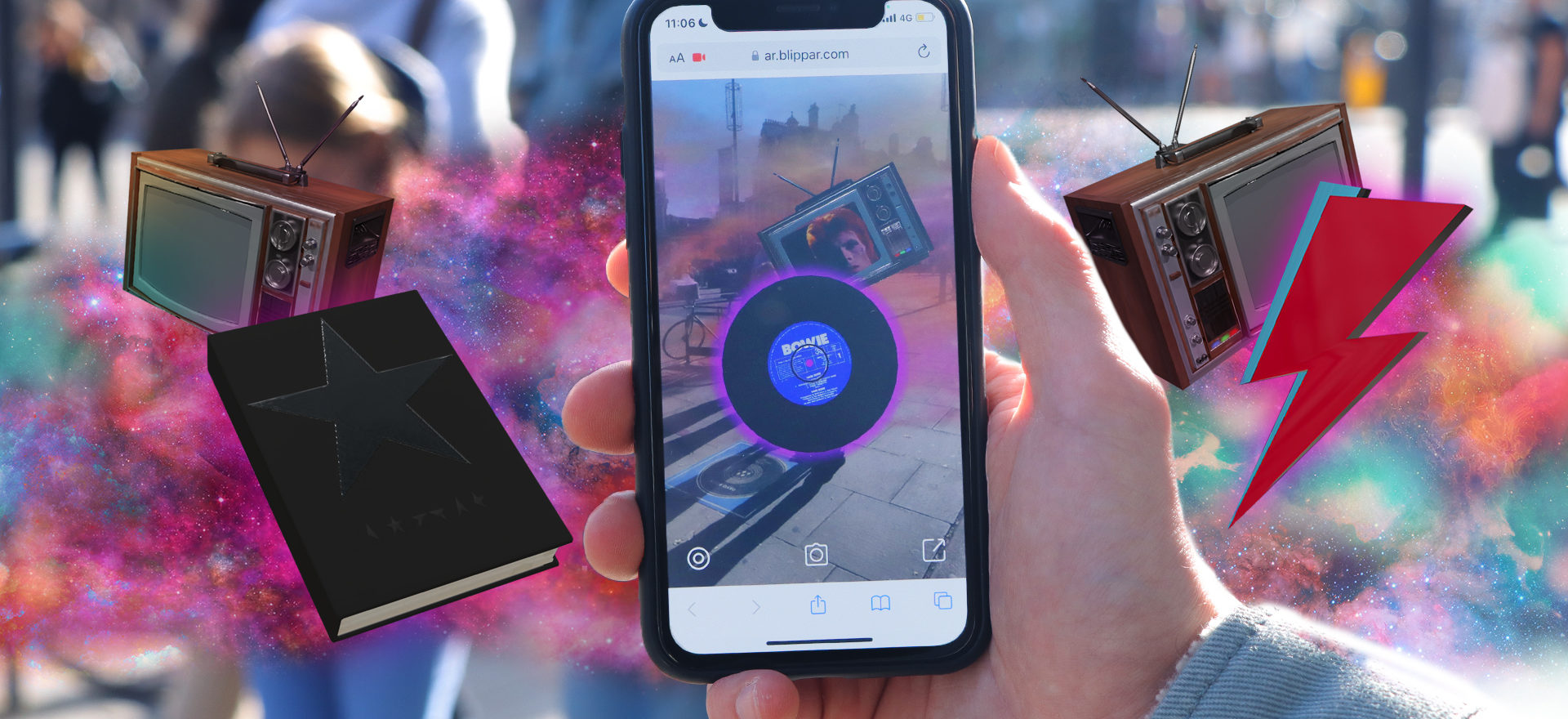 THE MUSIC WALK OF FAME: DAVID BOWIE
Transporting users into an AR world of Bowie's legacy
Created using Blippbuilder, Solarflare Studio partnered with The Music Walk of Fame to transport fans into an AR world of music celebrating the legendary David Bowie.

At the unveiling of Bowie's Music Walk of Fame stone in Camden this September, this AR experience allowed thousands of visitors to explore the icon's influence through moving images, lyrics, and the artist's own voice.

Created using Blippbuilder, this web-based experience is simply accessed with the scan of a QR code, with no need to download an app.

After scanning the QR code, hallucinatory nebulae form around the user in an AR space – presenting the key art of 'Moonage Daydream' in a 360-degree panorama.

Floating in the space, key objects from Bowie's legacy can be interacted with, such as the iconic Aladdin Sane lightning bolt, which once clicked, reveals a retro TV-set in the foreground, filling the screen, revealing glimpses of Bowie's monumental career.

Accompanying the experience the voice of Bowie himself shared insight from his dazzling career, while highlights played alongside.

The QR code was displayed on flyers and signage during the sunny ceremony packed with attendees, music and pure celebration – extending the impact of the moment, whilst also increasing engagement amongst visitors.