Blippbuilder
BECOME AN AR CREATOR
Use the power of Augmented Reality to open up a new world of immersive storytelling and engagement. Skip all the complexity and go straight to creating the experiences that you want to share with the world.
If you have an idea, Blippbuilder can help you bring it to life with augmented reality.

BRING YOUR IDEAS TO LIFE
Our AR web editor gives you the power to transform packages, adverts, magazines and lots more into creative and engaging augmented reality experiences. With a set of capabilities that can help you meet any requirement, you can really let your imagination run wild.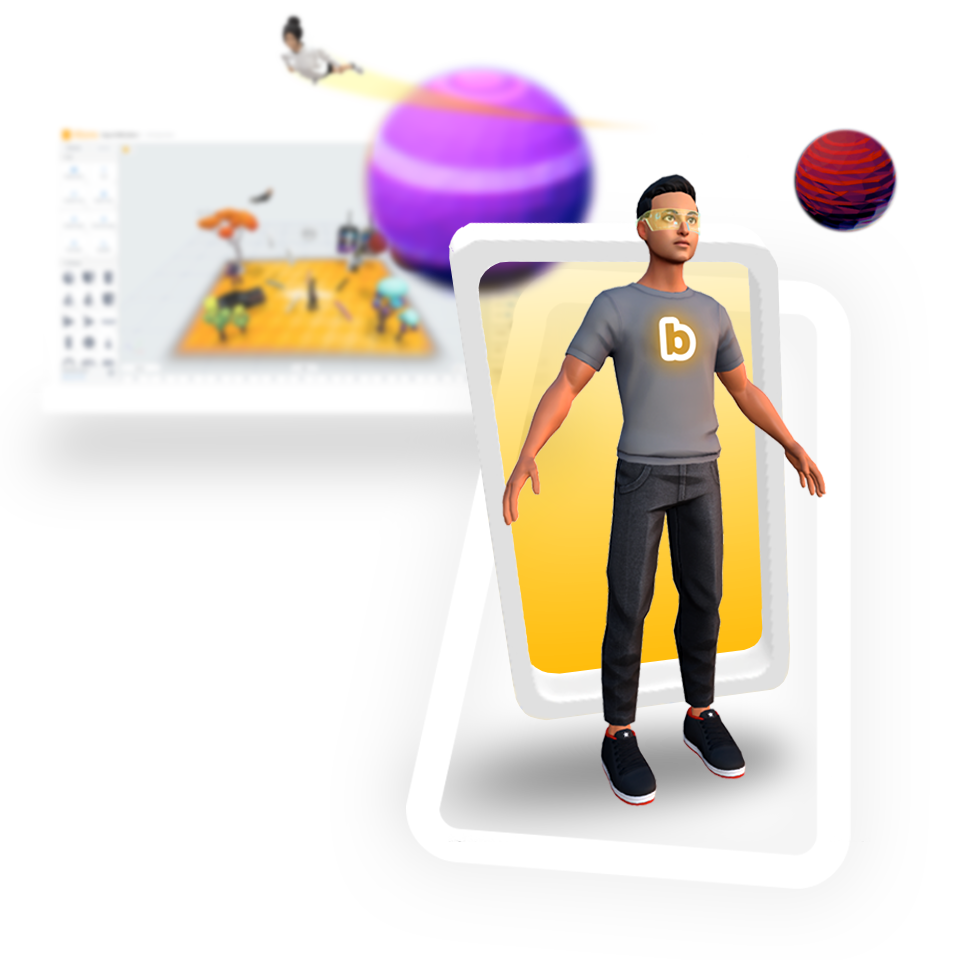 SIMPLE TO USE
With Blippbuilder, building AR experiences is now easier than ever. Use our drag and drop editor and interactive timeline to create compelling content with just a few clicks.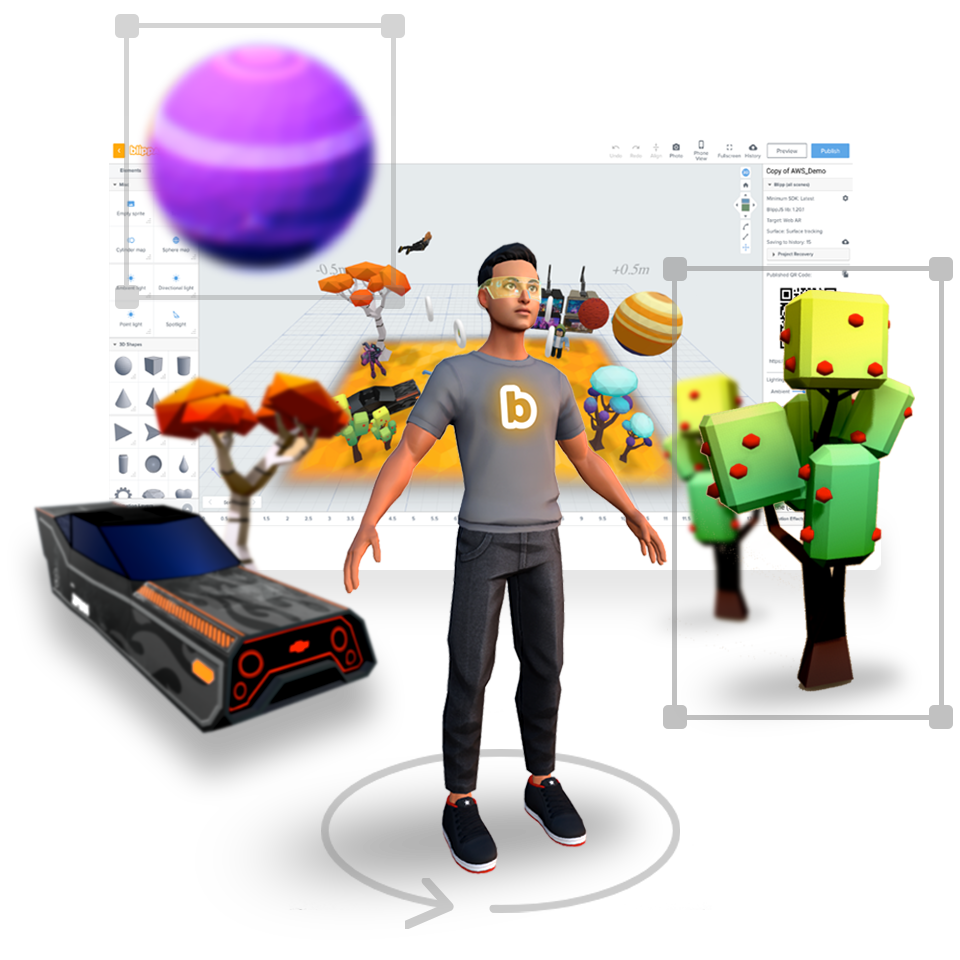 HELLO AR WORLD
We'll handle all the hosting and publishing, so all you need to do is decide where you want to share your experience. Either through a QR code or a URL, anyone with a smartphone will be able to access your content immediately.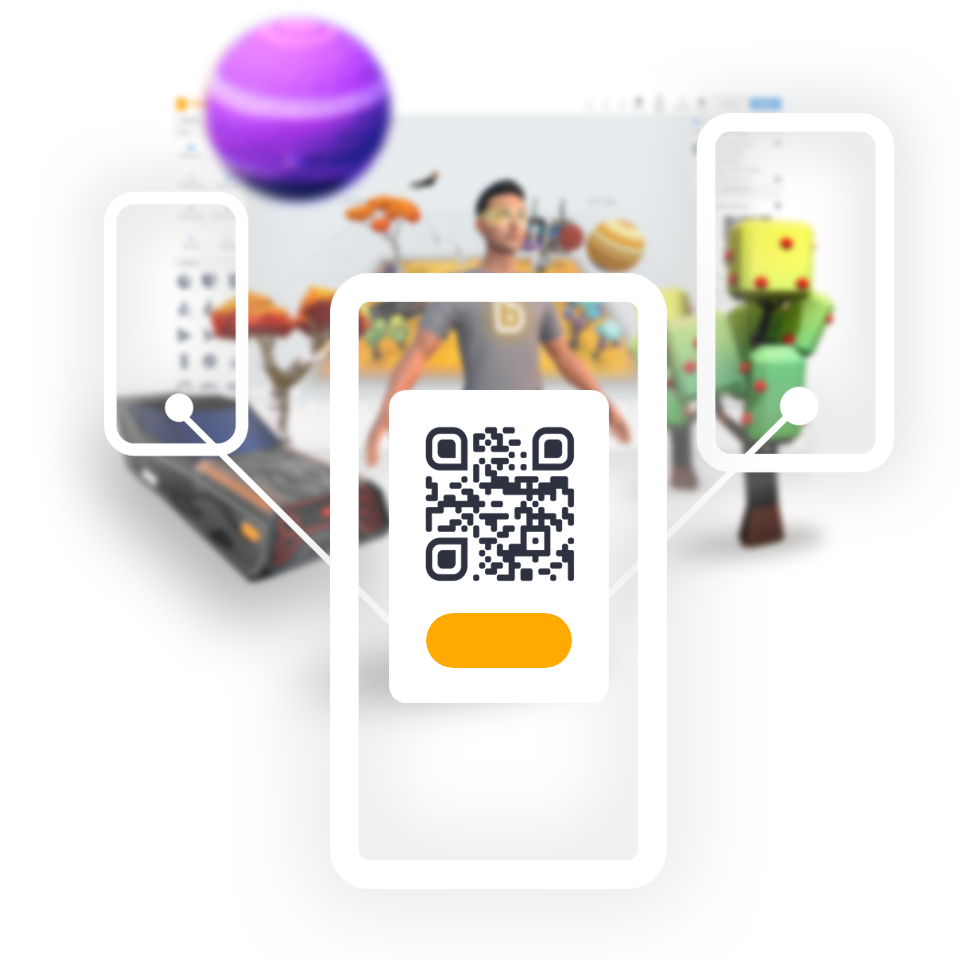 Pricing Plans
Whether you're new to AR creation, looking for a cost-effective solution, or in need of a license to cover your team – our flexible models will work for you.

All plans include online access to Blippbuilder, enabling you to start creating straight away.
NEW TO AR CREATION?
Free Trial
What's Included
This is your opportunity to get to grips with Blippbuilder.
You'll be able to create as many test experiences as you like.
When you're ready to publish (either to web or app), it will be time to upgrade to our Light license.
Individual Creator
Light
$150 per month
What's Included
You'll be able to create and publish unlimited experiences, to both web and app, with ease.
Our built-in dashboard will enable you to track the success of your campaigns.
5k free views per month.
Additional views cost $20 per 1k.
CREATING AS PART OF A TEAM?
Pro
$1,500 per month
What's Included
Pro covers 3 members under one license.
Your team can create unlimited experiences and publish to both web and app.
50k views to be used across all projects, with our built-in dashboard enabling you to track the success of your campaigns.
Additional views cost $10 per 1k.
WORK IN EDUCATION?
We believe that AR has the potential to revolutionise education, that's why we've introduced a discounted license to support the teachers of today.

In addition to creating unlimited projects, you'll receive direct support from our expert team.
NEED A CUSTOM PLAN?
In need of a license that will cover more team members, or want to get instant access to a larger amount of views? Contact us via the link below.

You can also get in touch to discuss which plan is best for you.
POWERFUL FEATURES
SLAM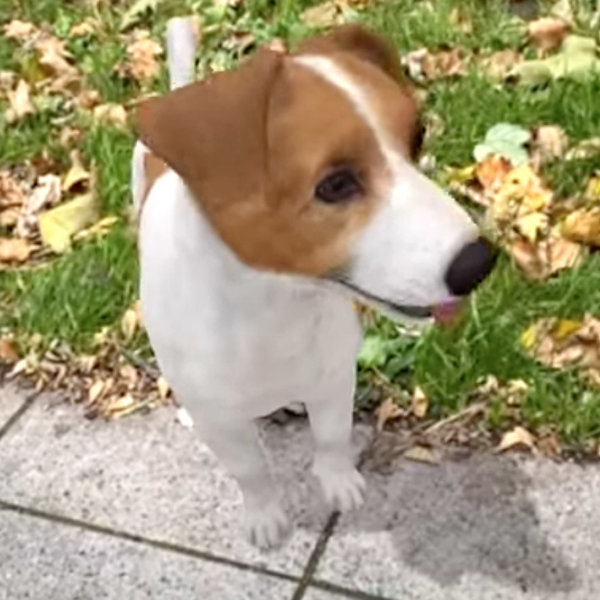 Create SLAM-based experiences
Use SLAM to automatically identify and place your virtual content onto any flat surface.
Gyro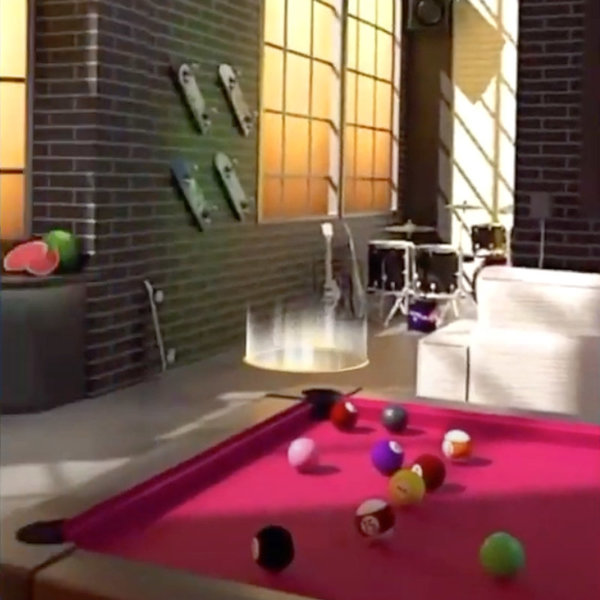 Create 360 experiences
Build experiences around the user and make everything interacive within the 360 experience.
Image Targets
Marker-based Experiences
Trigger experiences via image recognition and anchor your content to specific images and markers.
Drag-and-Drop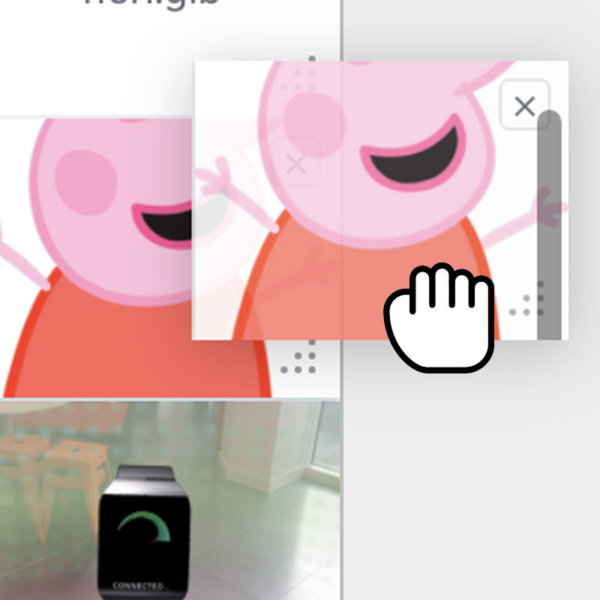 Create without coding
No coding required, simply drag-and-drop to create your scenes as if you're making a presentation slide.
3D Models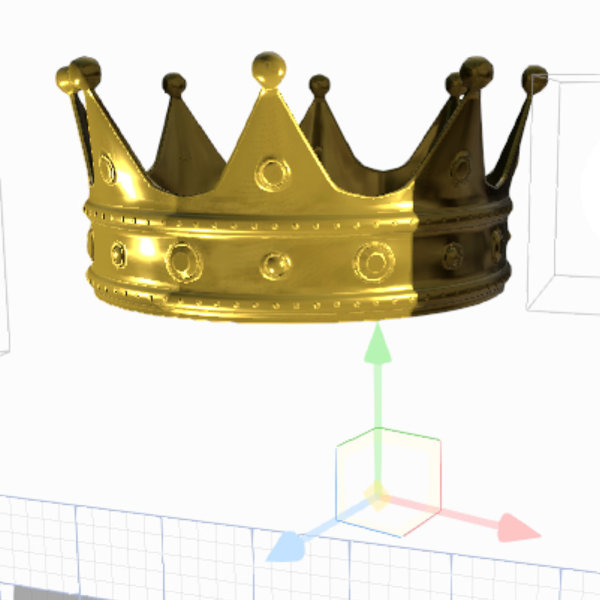 Use custom models
Upload your own 3D models or choose from our library. Animate and add texture using images and colour.
Animations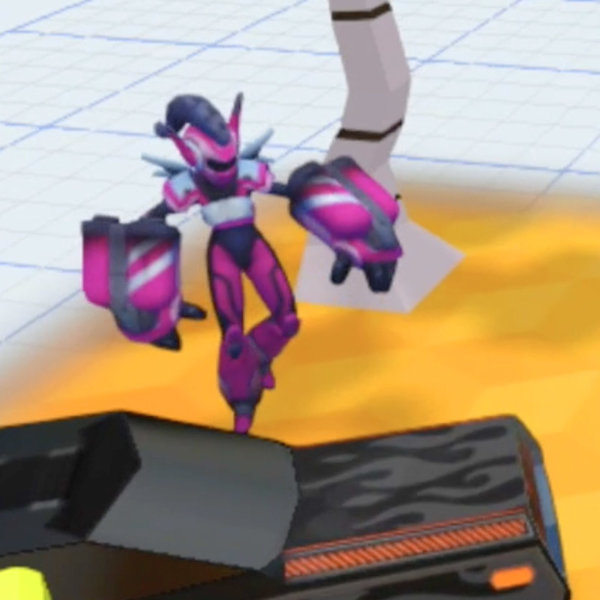 Animate and move
Move, bounce, scale and fade your assets in and out of scenes.
Interactive Timeline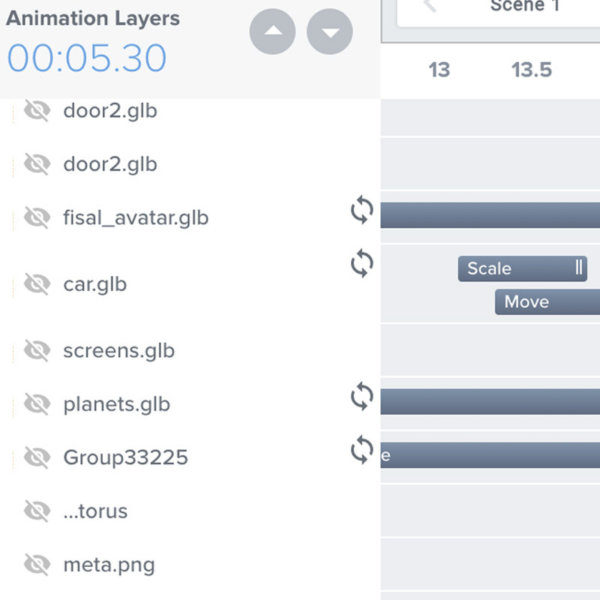 What happens when
Use our interactive timeline to add multiple animations and effects.
Scenes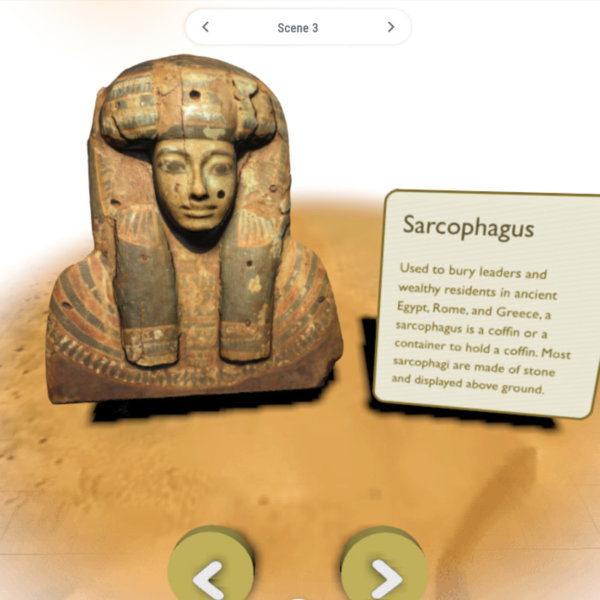 Guided stories
Use scenes to add multiple layers to your experience...just like scenes in a play.
Upload Media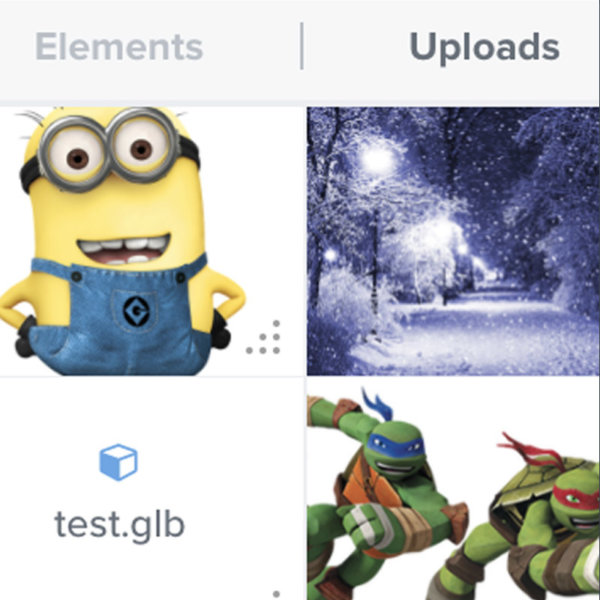 Videos, pics & text
Add videos, pictures and text directly into your scenes to compliment your creations.
Data Dashboard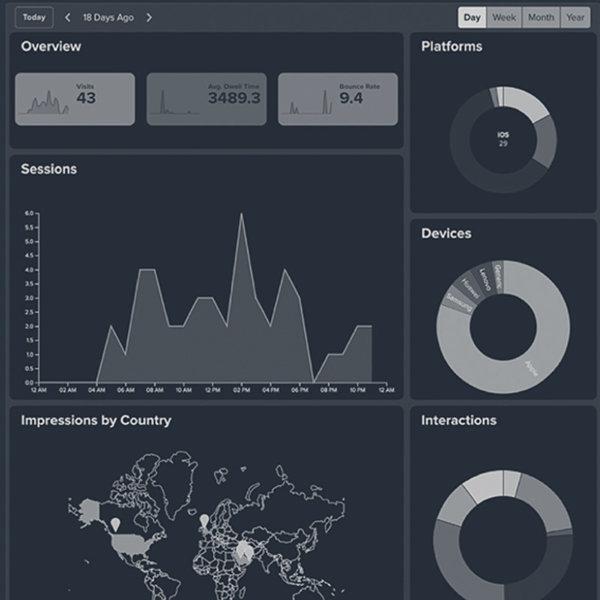 Track your campaigns
Track the progress of your published experiences with comprehensive insights and reporting.
ANSWERS TO YOUR QUESTIONS
Blippbuilder is our self-service, web-based, AR creation tool. The simple drag-and-drop interface makes it really quick and easy to create powerful augmented reality, even if you have no coding skills .
WebAR is a form of augmented reality that works within a browser and does not require the user to download an app to view it. WebAR can be launched from a QR code, mobile ad units, email marketing, a social media post or anywhere you can place a link.
Yes, Blippbuilder allows users to upload 3D models directly into the tool. We support FBX files up to 31,000 polygons that will then be converted our proprietary 3D file format (MD2).
Blippbuilder experiences are published to the web so you decide where to share your QR code or URL.
Blippbuilder itself is free to use and publish up to 100 views. After that our pricing options vary so please contact us so we can provide you with a quote for the package most suitable to your needs.
Using WebAR, we generate a QR code that allows you to test your experience for a limited time.
It's completely up to you. You can choose how long your campaign will be live.
Yes, SLAM, gyro and marker tracking are key features of Blippbuilder which you can use when creating your experiences.
Can't find what you were looking for?
No worries - our team of experts are always on hand to help with any questions.
START CREATING NOW
READY TO START?
What are you waiting for? Sign up for free to start creating and sharing your content instantly with our easy-to-use AR editor.