Blippbuilder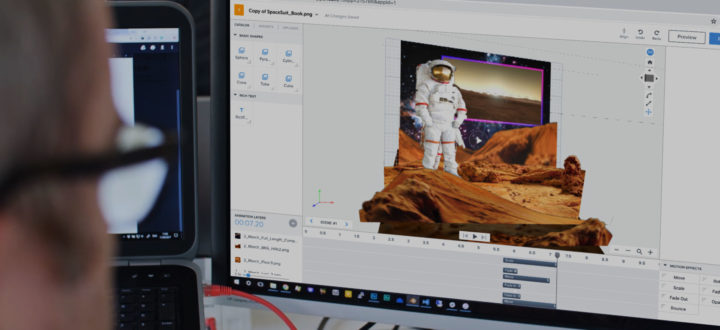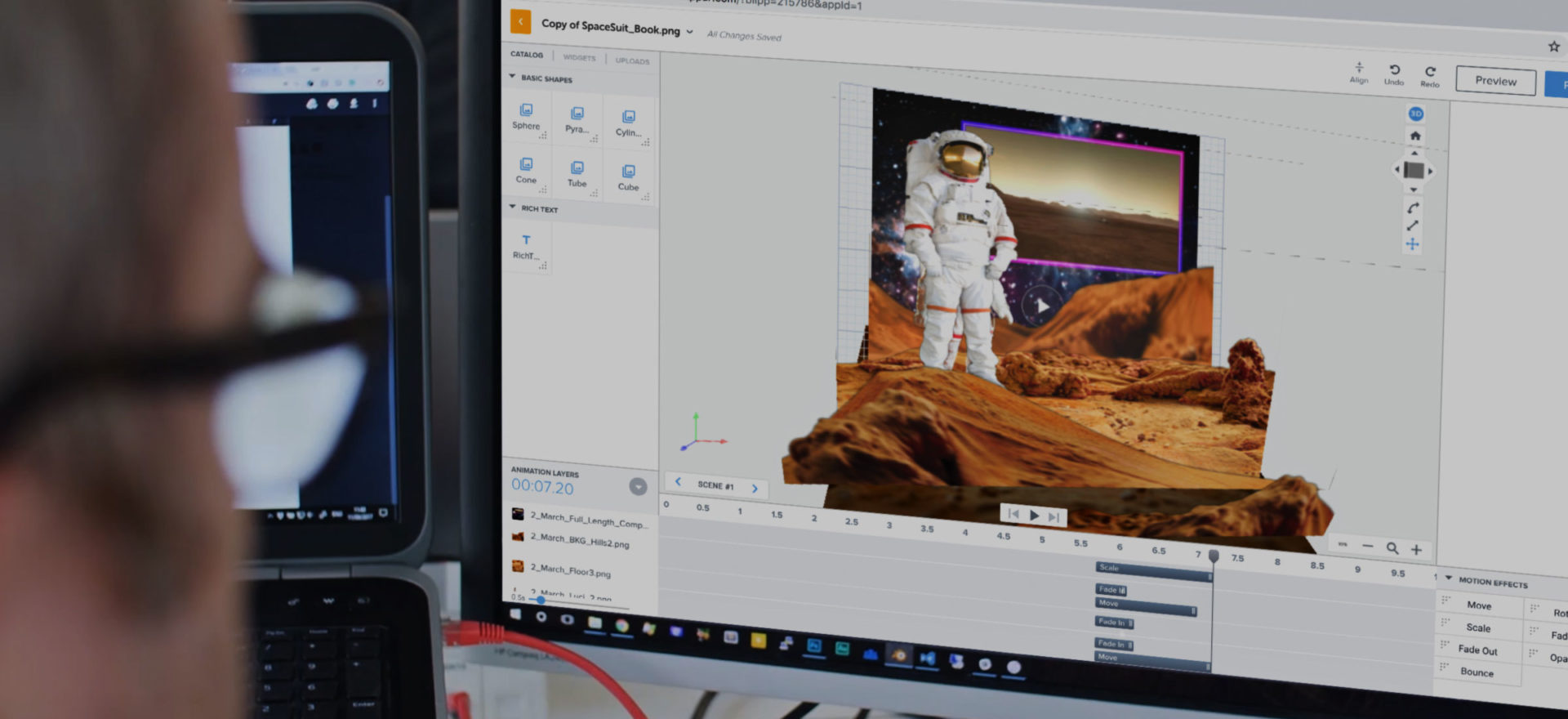 Using Blippbuilder
Turn your campaigns into augmented reality using our simple and powerful AR creation tool. No coding skills needed. Transform packaging, ads, magazines, posters and more. Our step by step tutorials ensure you'll soon be an augmented reality pro.
Have a developer? Create more advanced AR in Javascript.
Used by over 50,000 AR Creators
No coding or app set-up required
Real-time data tracking
Access technical tutorials and campaign best practice
COVID-19 UPDATE - FREE FOR EDUCATORS
We would like to support all educators during the Covid-19 crisis. Therefore we are offering three months of FREE ACCESS to Blippbuilder to the first 1,000 users who sign up*
* A qualifying educational email address will be required to sign up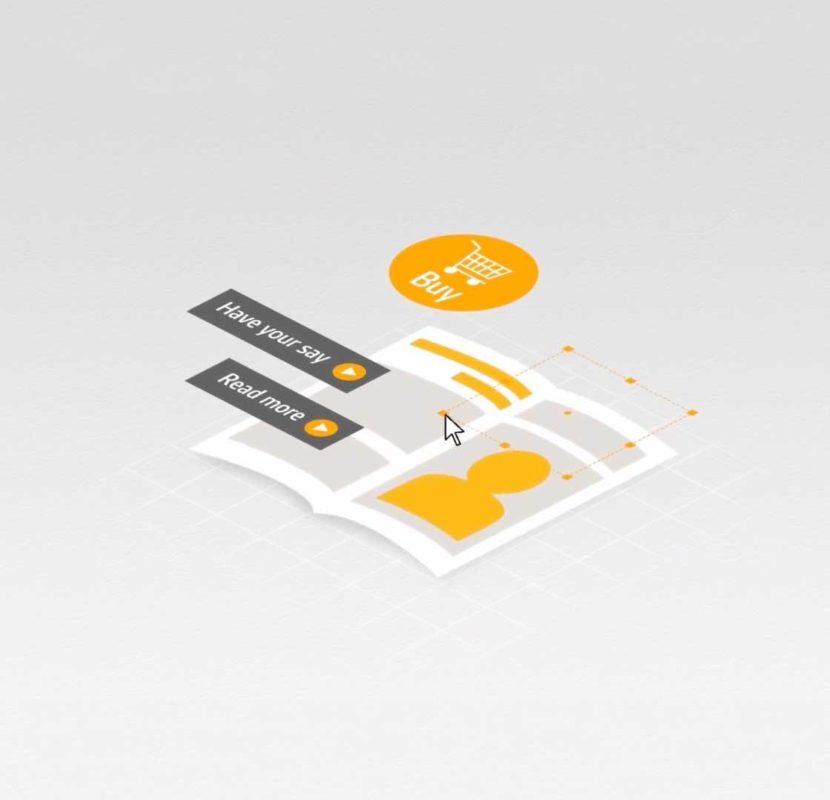 Get Started
1. Learn
Follow our tutorials and expert tips
Get inspiration with our case studies
See our best practice guide for great results
2. Create
Upload an image to launch your AR experience
Access our library of assets, templates and widgets, or use your own
Use the drag & drop interface and start creating
3. Publish
Review & test before publishing
Publish in one click to iOS and Android apps
Use your app (via our SDK) or the Blippar app
4. Manage
Track & analyse results on your data dashboard
Make live updates to your AR experience
Templatise your design for faster production
How Blippbuilder benefits...
Augmented reality can benefit any industry. For example...
Popular AR features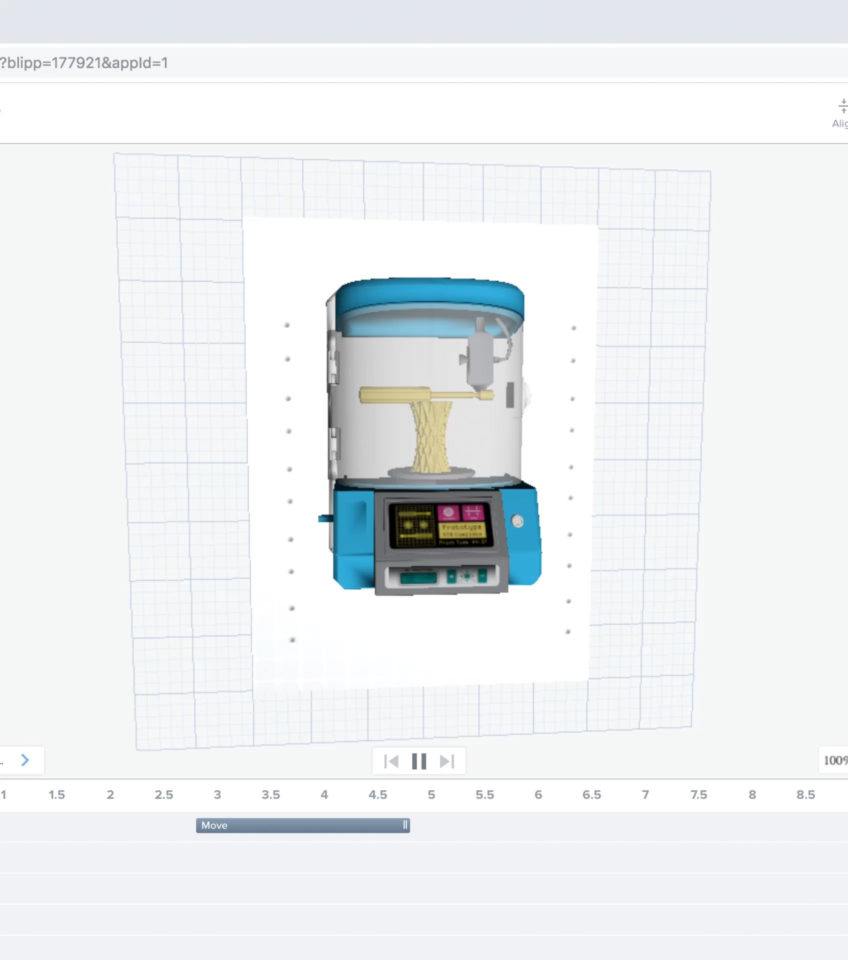 3D Models
Upload your own 3D models or choose from our library. Animate and add texture using images and colour.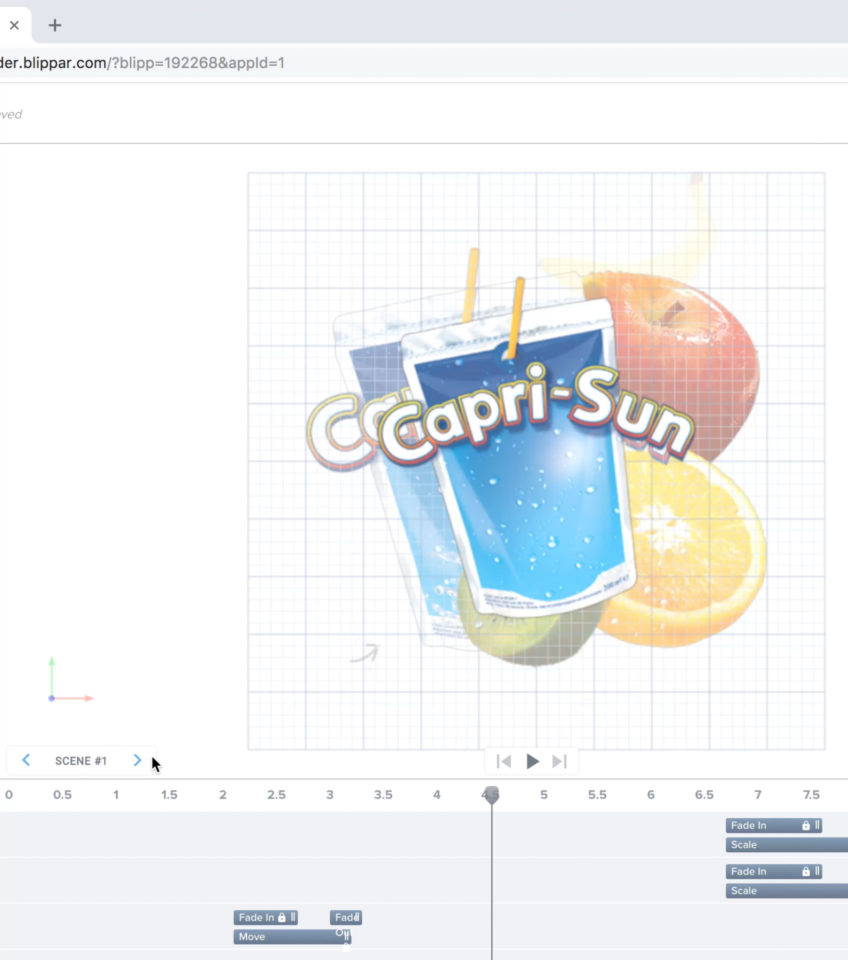 Scene
Use scenes to add multiple layers to your experience...just like scenes in a play.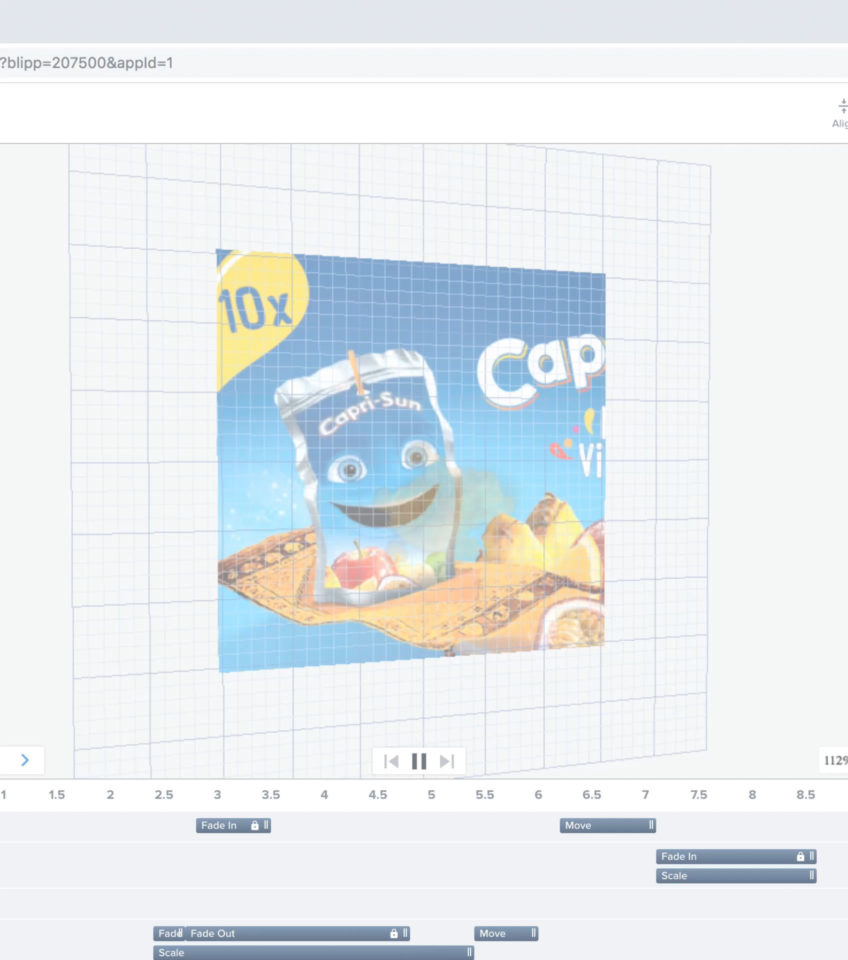 Animations
Using our animation tool you can move, bounce, scale and fade your assets in and out of scenes. You can also add multiple animations to an asset.

Move, bounce, scale and fade your assets in and out of scenes. Add multiple animations and utilise the timeline feature for full customisation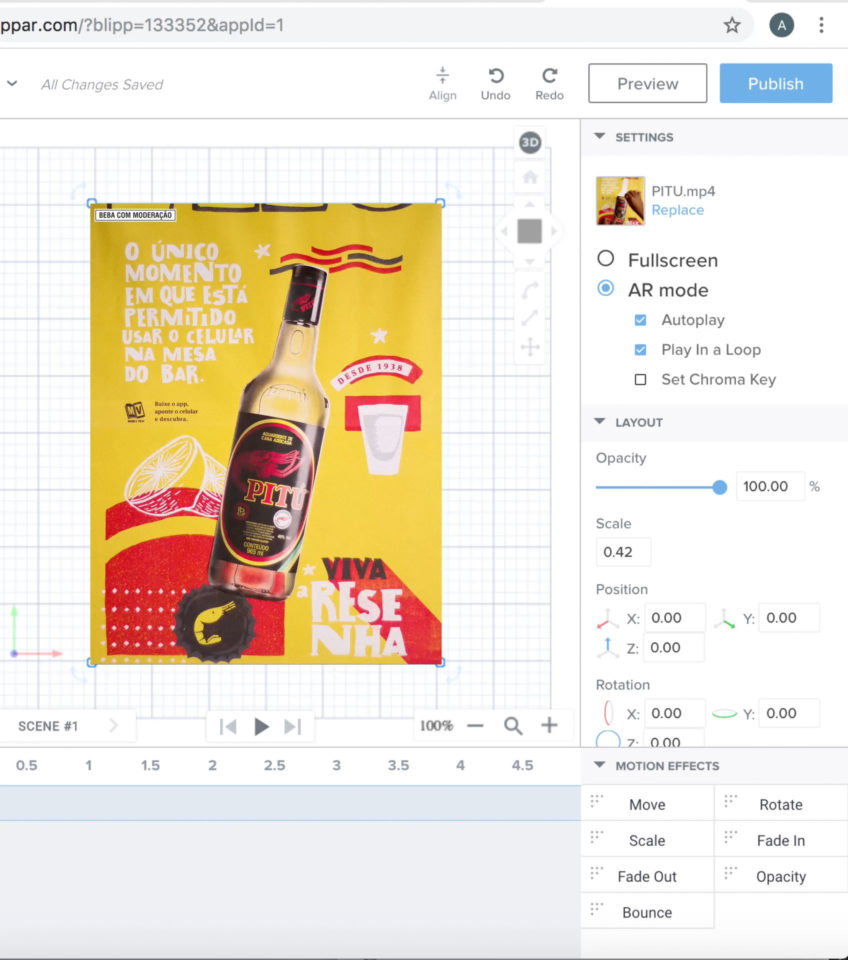 Videos
You can add a video, green screen, stream from Youtube and play them full screen or in the AR space.
Upload or stream video/alpha-channel videos, turn packaging into video product manuals, business cards into showreels and a photo into a conversation.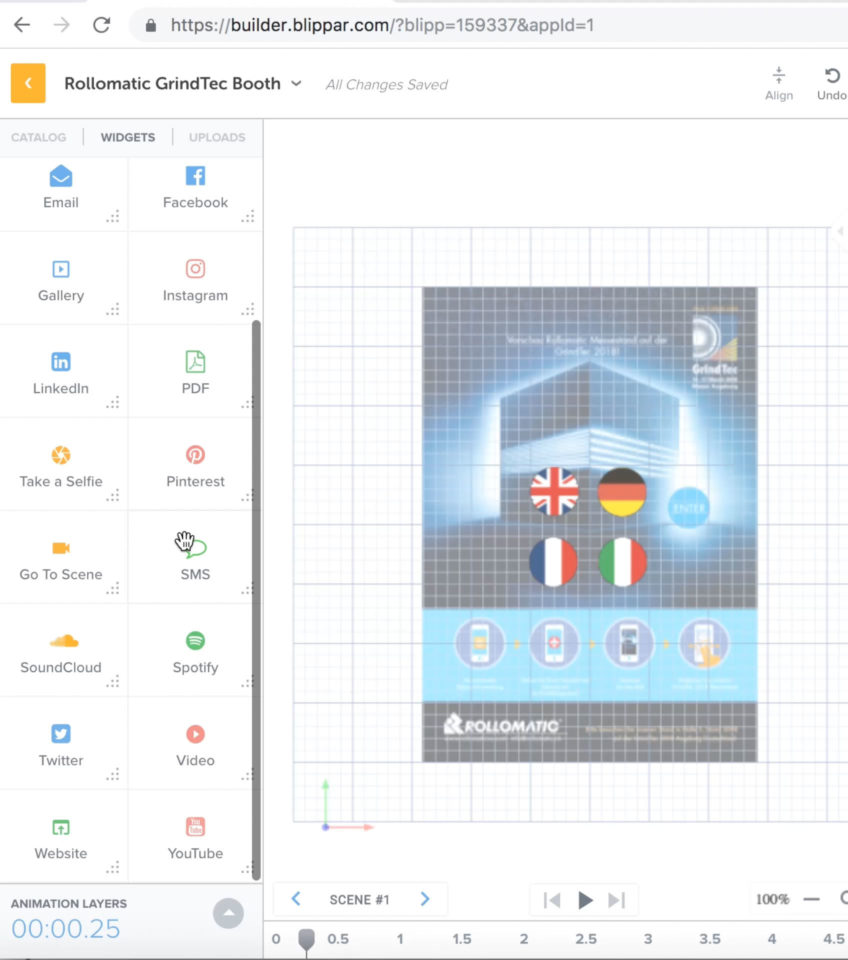 Call to action
Drive immediate action by adding CTAs. Make a purchase, visit a website, add a calendar event and more.